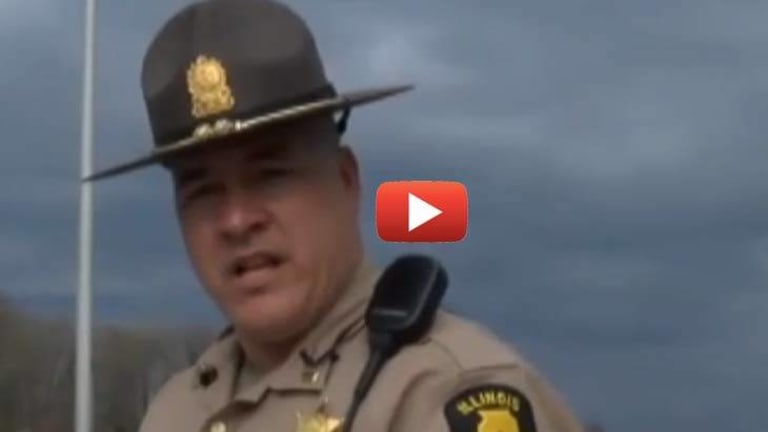 Police Receive Call About Suicidal Man, So they Show Up and Kill Him
An Illinois man was shot and killed by police Thursday after threatening to commit suicide.
Metropolis, IL-- A suicidal man was shot and killed by police on Thursday in Metropolis, Illinois, continuing the growing trend of officer-assisted suicide.
Massac County Sheriff's Department was called to a home at 12:02 pm Thursday afternoon regarding a suicidal man threatening to shoot himself. Police arrived on the scene but were not able to locate the individual at the residence. At approximately 1:15 pm, dispatchers received a call about a man with a gun at a nearby cemetery.
When police arrived on the scene, they found the man inside of a truck and attempted to pull him over. The driver decided to flee, and when the officers were unsuccessful in the chase they deployed stop stick devices to deflate the man's tires and end the pursuit.
At this point, the man emerged from the vehicle armed with a handgun. Two officers deployed their tasers, but the police say the man was unfazed, pulling the probes out of his body.
Police allege that the man managed to be struck by a taser, pull out the probes and keep his grasp on his weapon.
The department claims he was then ordered several times to drop his weapon before pointing it at officers.
However, it was reportedly not until the man threatened to take his life that a Metropolis police officer shot and killed him.
State police are now investigating the incident and have not released the name of the shooter. The department is also holding off on releasing the name of the victim pending notification of his family.