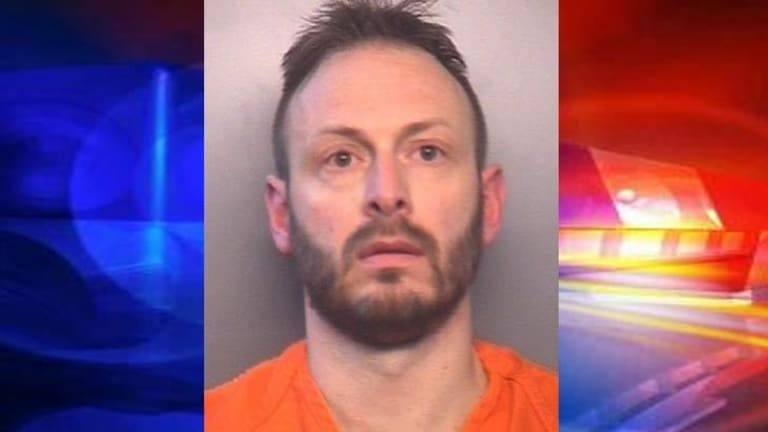 Define Irony: Police Chaplain Arrested for Stealing from Charitable Organization
Brownsburg police chaplain was arrested after he was caught stealing from a Goodwill store.
Brownsburg, Indiana — Brownsburg police chaplain Denis Roy was arrested this week after he was reportedly caught stealing from a Goodwill store.
According to police, employees at the store followed Roy to the parking lot around 3 p.m. after they saw him stealing clothes.
When confronted, Roy immediately admitted to the theft.
Roy was charged with misdemeanor theft and taken to Hendricks County Jail, where he spent a few hours before paying a $3,000 bond. In addition to being a chaplain with the police department, Roy is also one of the leading pastors at the local "New Day Church."
Roy's arrest has sparked a deeper investigation into his activities, because multiple reports have now surfaced that he may have done things like this in the past.
As many know, Goodwill is a nationwide chain department store that sells second hand goods at discount prices. Goodwill is traditionally thought to serve the less fortunate, so the fact that a police chaplain was caught stealing from a place like this is very disturbing, and a poor reflection on his character.
When asked if Roy will still be working at the police station, representatives at the police department told reporters over the phone that they would wait until the investigation was over to make that decision.
Earlier this month, we reported on a similar story where a cop was given paid vacation after getting caught shoplifting on multiple occasions.
John Vibes is an author, researcher and investigative journalist who takes a special interest in the counter culture and the drug war. In addition to his writing and activist work he is also the owner of a successful music promotion company. In 2013, he became one of the organizers of the Free Your Mind Conference, which features top caliber speakers and whistle-blowers from all over the world. You can contact him and stay connected to his work at his Facebook page. You can find his 65 chapter Book entitled "Alchemy of the Timeless Renaissance" at bookpatch.com.