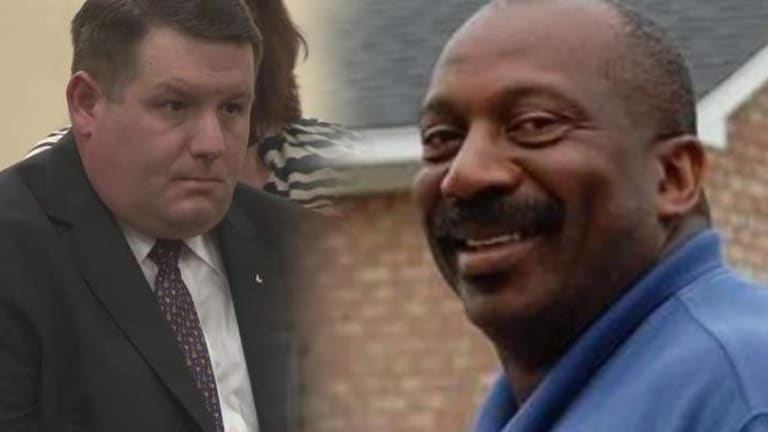 Police Chief Will Not Serve a Single Day in Jail for Murdering Unarmed Man in Parking Lot
A former South Carolina police chief escaped jail time after murdering an unarmed man in town hall parking lot.
Eutawville, SC -- A former police chief was sentenced to one year of house arrest on Tuesday after pleading guilty to killing an unarmed man in a town hall parking lot. Although the police chief has been tried twice this year for the murder, both proceedings ended in a mistrial. On Tuesday, the former police chief entered a guilty plea of misconduct in office.
On May 2, 2011, Bernard Bailey, 54, arrived at Eutawville's Town Hall to request an extension on a ticket issued to his daughter for a broken taillight in South Carolina. Six weeks earlier, Eutawville Police Chief Richard Combs had pulled over Bailey's daughter who ended up calling her father to the scene to provide proof of insurance. After briefly arguing with Bailey, Chief Combs issued a traffic ticket to his daughter and claimed Bailey was interfering.
Other police at the scene later testified that Bailey's conduct did not equate to interference with an officer. However, Combs contacted a magistrate after the traffic stop and obtained a warrant against Bailey for obstruction of justice, which carries up to 10 years in prison. Combs did not inform Bailey of the charges against him.
When Bailey appeared at the Town Hall weeks later, Combs began arguing with Bailey again and attempted to arrest him. Without threatening or attacking the police chief, Bailey exited the building towards his truck. As Combs followed him into the parking lot, Bailey entered his vehicle and turned the ignition.
Before Bailey could close his door, Combs reached inside the truck, attempting to shut off the engine. According to Combs, he became entangled in the truck's steering wheel while trying to turn off the ignition. As the truck backed out of the parking space, Combs fell to the ground and pulled out his gun, shooting Bailey twice in the chest and once in the shoulder.
"He was probably upset because a black man decided to leave him, and he was a law enforcement officer," said Bailey's brother, the Rev. Kenneth Bailey.
Combs was placed on paid administrative leave after the shooting and dismissed from the police force six months later. Prior to this dismissal, in 2007, the Orangeburg County Sheriff's Office had fired him for unsatisfactory performance.
In 2012, Bailey's family filed a wrongful death lawsuit against Combs and Eutawville. After reaching a settlement, the family received $400,000 for his death.
After investigating possible civil rights violations, the Justice Department closed their probe in March 2013 without charging Combs. 1st Circuit Solicitor David Pascoe then asked the State Law Enforcement Division to investigate the incident further and won a grand jury indictment against Combs for misconduct in office in August 2013.
On November 25, Circuit Court Judge Edgar Dickson denied a motion by Combs' lawyer requesting immunity from prosecution under South Carolina's "stand your ground" law. Judge Dickson stated that Bailey had not posed a threat to the public and that Combs failed to show he was without fault by escalating the incident.
Combs went to trial for Bailey's murder twice this year, but each trial ended in hung juries. In both murder trials, the majority of jurors favored some conviction for Combs.
After finding out that he was going to be tried for the murder for a third time, Combs pleaded guilty on Tuesday to a misdemeanor charge of misconduct in office for using deadly force when it was not necessary. Judge Edgar Dickson sentenced Combs to 10 years in prison, suspended upon service of five years' probation and one year of home arrest with a GPS monitor. As long as he adheres to these restrictions, Combs will serve no time behind bars for taking another human being's life.