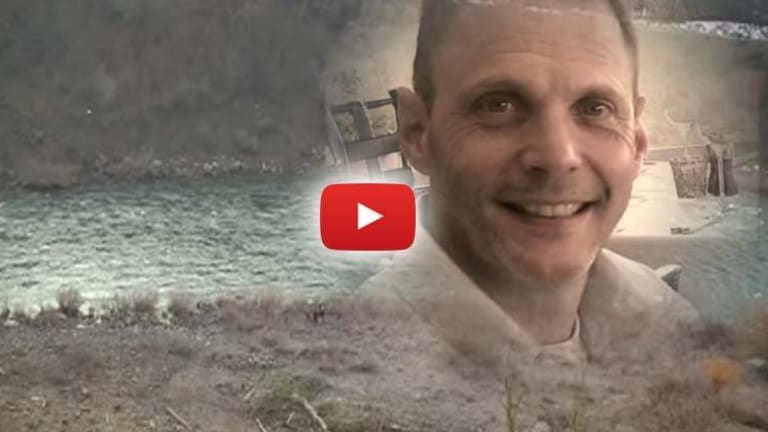 Police Close Investigation on Top MD Found Dead, Even as Investigator Shows Signs of Murder
Police have sealed all info and suspended the investigation in spite of overt signs of foul play.
The death of Dr. John Marshall is another case in a string of mysterious doctor fatalities over the past year. Dr. Marshall, who was chief of surgery at the Veterans Affairs hospital in Spokane, Washington, disappeared during a morning jog in January and was found dead the next day in the Spokane River near the Centennial Trail jogging route.
Police initially said that Marshall's death was "suspicious," but yesterday it was reported that the Spokane Police Department suspended their investigation, despite the fact that oddities persist and several questions remain unanswered. The death was ruled a drowning accident by the Medical Examiner Office.
The slow pace and lack of information from the police investigation have prompted Marshall's wife, Suzan Marshall, to hire private investigator Ted Pulver. That's when the case took an even stranger turn.
"Pulver teamed up with hydrologist from Avista Utilities to find out how Marshall could have ended up in the water.

"Well they said that they've never seen a body that ended up at that location where doctor Marshall was found and especially in the condition that Dr. Marshall's body was essentially untouched by any obstacles on the river," Marshall said.

Pulver said there was no water that lifted his body onto that shallow area because the current in the river at that time was not strong enough to carry a body to that location. How they body got there without a strong enough current still baffles Pulver and his team.

"We brainstormed it for quite some time they brought in, there was at least three experts in the room that have been working for Avista for several years and they just can't come up with any possible scenario that justified his body being located where it was found," Pulver said."
Marshall's iPod was still in his pocket and all of his clothes were intact, which led Pulver to conclude that Marshall could not have gone through the rapids to end up on the river bank. Pulver also discovered a path from the jogging trail down to where the body was found.
Local KREM 2 reporter Lindsay Nadrich put in a request for the police department's case file and was told it would be 100 days before that information could be released. Pulver has expressed frustration over the inability to get the most basic information from police.
He continues to examine the case and will study 10 other deaths that occurred on the Centennial Trail over the past 10 years.
Why have police suspended their investigation, and do they still consider the death "suspicious"? Dr. Marshall was in good health and was a Marine combat veteran with survival training. How is it that he drowned in the river during his usual morning jog?
The Free Thought Project has reported on several cases of mysterious deaths among holistic doctors. The pattern is more than unusual. Although Dr. Marshall was a VA surgeon and more in the realm of traditional Western medicine, it appears from commenters who knew him that the doctor was a proponent of alternative treatments.
We will be following the story of Dr. Marshall as private investigator Ted Pulver continues to research the case and do the job that Spokane police appear unwilling to do.