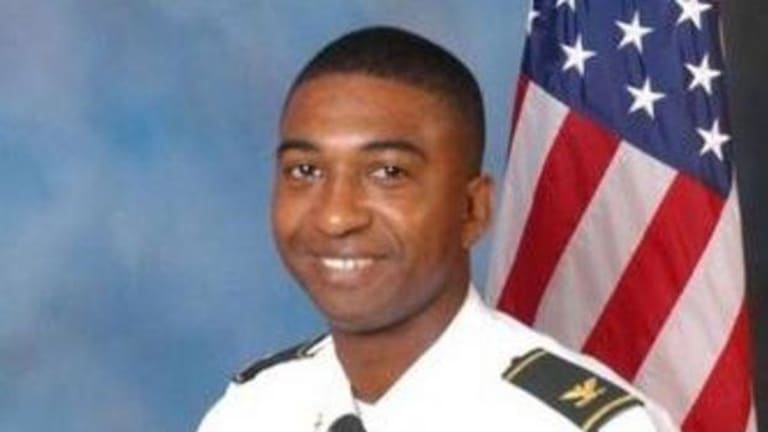 Police Commander Still Free After He Raped Female Cop And Gave Her An STD
A Mississippi sheriff's department is calling the commander's actions, which left a deputy with an STD, "sexually harassement" instead of rape.
Tunica, MS — Commander Eugene Bridges was recently fired from the Tunica County Sheriff's Office after he allegedly raped a female co-worker and gave her an STD. While Bridges was fired, there still haven't been any criminal charges brought against him, and it seems that he may end up walking free.
According to a complaint filed by the victim, who was a new deputy officer at the department, Bridges forced her into having sex with him while she was on duty. The victim also indicated that she ended up contracting a sexually transmitted disease from her interactions with Bridges.
Sadly, both the media and the police department are downplaying the severity of this situation, and categorizing it as an act of "sexual harassment" instead of rape.
Earlier this week, the Tunica County Sheriff's Office made a short statement, saying that:
"Tunica County Sheriff's Office does not condone any activities concerning sexual harassment nor workplace harassment. Tunica County Sheriff's Office has a policy on harassment that is strictly enforced. Also, mandatory sexual harassment and workplace harassment in-service training has been provided to every member of the Tunica County Sheriff's Office. When a complaint is made, an investigation becomes active. Tunica County Sheriff's Office will not confirm or deny any information because of an active investigation. Several employees are being investigated at this time."
In the press release issued by the department, the commander's name was not even mentioned, nor was the specifics or severity of the case. The victim is still working with the police department but has been put on medical leave.
John Vibes is an author, researcher and investigative journalist who takes a special interest in the counter-culture and the drug war. In addition to his writing and activist work, he organizes a number of large events including the Free Your Mind Conference, which features top caliber speakers and whistle-blowers from all over the world. You can contact him and stay connected to his work at his Facebook page. You can find his 65 chapter Book entitled "Alchemy of the Timeless Renaissance" at bookpatch.com.