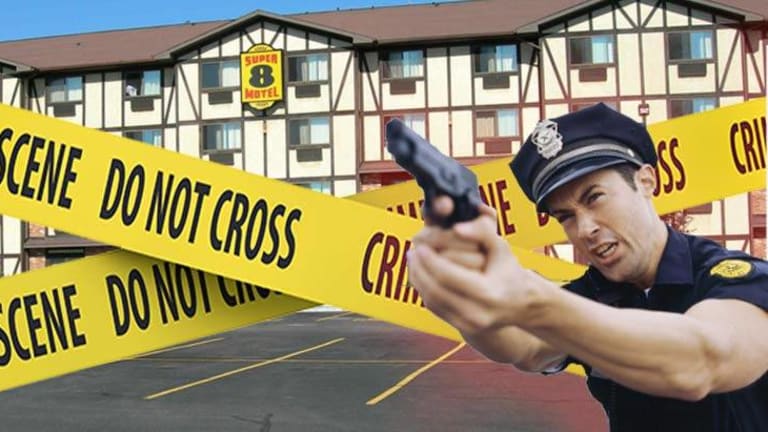 Police were Concerned for Man's Safety, So they Broke into His Hotel Room and Shot Him to Death
Police "protection," is, unfortunately, a dangerous service.
Calgary, AB -- A Canadian man is dead after a confrontation with police in his hotel room Monday.
Calgary Police officers were called to the Super 8 Motel on Monday to conduct a welfare check on one of the motel's guests. The staff had reportedly said the guest was acting strange.
A 27-year-old man, whose name has not been released, was killed by police during the confrontation.
According to the police, they attended the room and found the door locked by a security chain when they tried to open it with a key provided by the motel.
When police spoke with the man, they say he appeared agitated and in medical distress and refused to let the officers inside the room. Police then called out EMS.
However, instead of allowing EMS to help, officers kicked down the door and violently escalated the situation. Remember that these officers were there "for this man's safety."
Upon confronting the man, he was immediately tasered because he allegedly threatened the officers with a syringe.
According to police, the taser was ineffective, so an officer decided to fire five rounds into the man who police were there to "help."
The 27-year-old died on the scene. None of the officers involved were injured.
"I think we would all expect that these are very traumatic incidents. None of us come to work thinking we're going to be involved in something like this. Specifically, I haven't spoken to the officer, but we would have whatever care available to these officers who were involved. These are traumatic incidents for all of us," said Calgary Police Chief Paul Cook.
The Alberta Serious Incident Response Team has since opened an investigation.
Sadly a man, who may or may not have needed mental help, who reportedly harmed no one, was gunned down by state agents seeking to "protect him."
Police "protection," is, unfortunately, a dangerous service. One need only look through our archives to see what kind of "protection" people receive when police are called out to help.