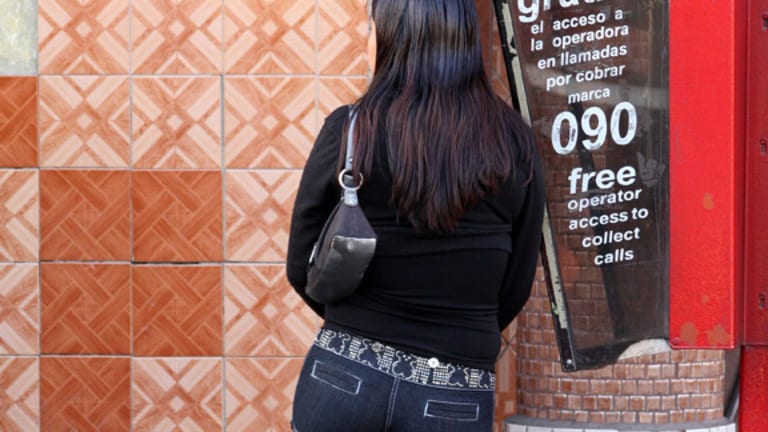 Police Department Announces Plan to Smear Suspects on Twitter, Community Outraged
Police department's plan to live-tweet prostitution sting received with criticism
May 4, 2014
A Maryland police department has infuriated members of its community and social media users across the US with the announcement that it will live-tweet a prostitution sting sometime next week, providing details about the operation as it takes place.
Law enforcement in Prince George County, which surrounds much of the Washington DC area, announced Thursday that the PGPD's Vice Unit will conduct an operation in the coming days and tweet out updates to the public as they unfold.
"From the ads to the arrests, we'll show you how the PGPD is battling the oldest profession," they wrote. "Suspect photos and information will be tweeted. We're using this progressive, and what we believe unprecedented, social media tactic to warn any potential participants that this type of criminal behavior is not welcome in Prince George's County."
Standing behind the announcement after an immediate public outcry, the department said the plan's aim was not to embarrass sex workers, but to provide transparency and safety information for the community.
PGPD spokeswoman Julie Parker told local First Coast News that the department hopes to make itself more of a public fixture, comparing the prostitution effort to prior live-tweet events, like providing traffic details about Washington sporting events.
"So much of what a law enforcement agency does is behind the scenes and the community is really intrigued by that work. We're simply putting it out in a public forum," Parker said.
https://twitter.com/search?q=%23PGPDVice&src=hash
https://twitter.com/search?q=%23PGPDVice&src=hash

Parker also said that since so many sex workers advertise their services online, police need to be online, although she did not specify why a craigslist ad promoting illegal services creates the need for police to tweet about an arrest.
https://twitter.com/search?q=%23PGPCVice&src=hash
The department noted that it would not tweet details about the prostitutes themselves, but rather about the johns who sought to pay for sex acts. Still, the explanation was not enough to convince a plethora of men and women online who accused the police of treating a serious problem all too lightly.

Cyndee Clay, an organizer at HIPS, which "promotes the health, rights, and dignity of individuals and communities impacted by sexual exchange," told First Coast News the police are going about this in exactly the wrong way.
"This seems to be a reality TV show masking as law enforcement," she said. "There's a sensationalism there that is exciting for people but quite frankly these are real societal issues and again these are real people's lives we're dealing with."
Worse yet, sting operations already damage trust between prostitutes and police. That relationship should not be complicated because, in the hypothetical event that a sex worker finds herself in trouble, she might be unwilling to seek help.
"This still creates a culture of mistrust and quite frankly it wastes resources that would be better yet used investigating instances of violence or investigating instances of slavery or trafficking," Clay told journalist Mola Lenghi. "We're just driving things deeper and deeper underground."
Source: RT.com