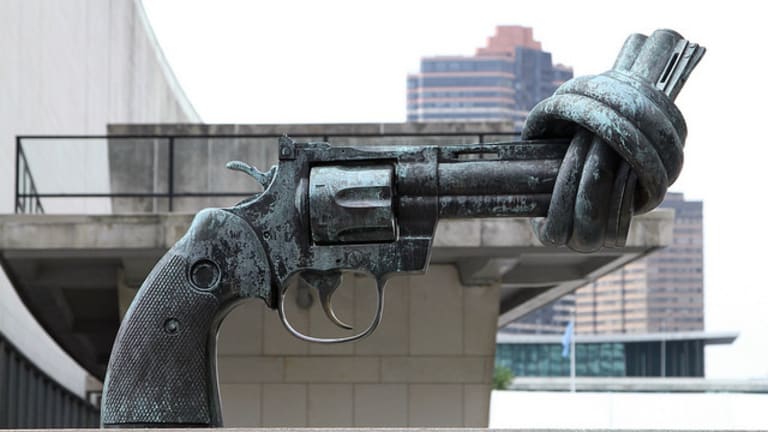 Why Police should be Disarmed – They Kill Way too Many People by Mistake
By Martin Armstrong
Armstrong Economics
An example of why police should not be allowed to carry weapons is evidenced everyday. They kill about 400 people each year according to USA Today. Perhaps we should have just armed swat teams and normal unarmed police as was the case in London. They are gun happy and should be disarmed. The say doctors bury their mistakes, but police and prosecutors kill their violently or imprison them for life. A woman in San Jose was fatally shot by a police officer who thought the cordless drill being pointed in her direction was a gun, officials said. Come on. If a police officer cannot tell the difference between a cordless drill and a gun, they should not be allowed anywhere near a gun themselves.
The 19-year-old woman had threatened to kill her family with an Uzi is what the police are claiming about 10:36 a.m. at her home in the 700 block of Blossom Hill Road, San Jose, California.
A woman was exited her home after officers arrived holding a cordless drill. They ordered her to drop what they thought was a weapon, according to police. When the woman pointed the drill in their direction, Officer Wakana Okuma, a 13-year police veteran, fired at the woman, according to police and killed her. She was struck "at least once" and taken to an area hospital, where she was pronounced dead." The police are not saying how many shots were fired.
This illustrates the entire point. Police are highly dangerous. They do not shoot to simply disarm someone, they always shoot to kill. The Shooting of Amadou Dialloo, a 23-year-old immigrant from Guinea, occurred on February 4, 1999, was outrageous for he was unarmed and shot by 4 NYC police plain-clothed officers, Sean Carroll, Richard Murphy, Edward McMellon and Kenneth Boss, who fired a combined total of 41 shots.Diallo was standing near his building after returning from a meal. At about 12:40 a.m.when 4 plain-clothes men passed by in a Ford Taurus. Observing that Diallo matched the description of a since-captured well-armed serial rapist involved in the rape or attempted rape of 51 victims, they approached him.The officers claimed they loudly identified themselves as NYPD officers and that Diallo ran up the outside steps toward his apartment house doorway at their approach, ignoring their orders to stop and "show his hands". Diallo then reached into his jacket and withdrew his wallet. The police claimed they too thought it was a gun and fired hitting him 41 times.