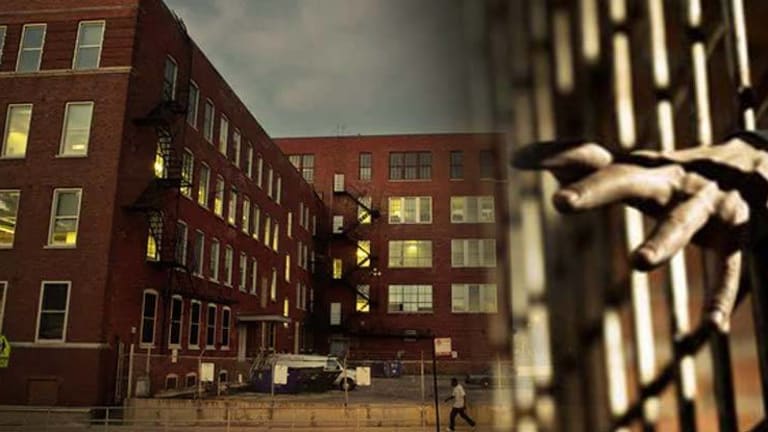 Police Docs: Cops "Punched, Beat, Tasered, & Strangled" Men Illegally Held in Secret Chicago Prison
Internal police documents obtained through a public records request showed a history of illegal detainments and torture.
(RT) -- Internal police documents obtained through a public records request showed Chicago officers punched, beat, Tasered and strangled men held illegally at Homan Square, the city's off-site interrogation center.
Chicago Police Department files confirm that officers used physical force against at least 14 men when they were held in custody at its warehouse site, according to the Guardian on Tuesday, which obtained the documents through a lawsuit under Illinois' freedom of information law.
Police used punches, knee and elbow strikes, slaps, wrist twists, baton blows and Tasers during interviews with suspects at the secretive facility. However, these documented details have emerged following official denials. Last month, the CPD called the accounts of physical violence "unequivocally false."
According to depositions with officers and more than two dozen first-hand accounts, handcuffing was routine, and physical force was intense enough to send some to the hospital. The documents include hospitalization records and Tactical Response Reports, a routine form for follow-up review. Over 7,000 people have been detained at the site, and more than 6,000 of them were black.
In one account, Mark Rideaux was accompanying someone "to pick up some drugs," on December 27, 2001. Rideaux was spotted by an undercover officer and later pulled over and arrested as the car he was driving was determined to be stolen. He was taken to Homan Square and handcuffed to the wall of a cell. A hospitalization case report said a desk officer "heard a scream" coming from the cell and found Rideaux "unconscious" from a "self-inflicted" injury.
"While in custody, victim, having one hand (left) cuffed to wall with a flex cuff, managed to put another flex cuff around his neck," an unspecified officer's report stated. Police cut off the cuff and sent him to Mount Sinai hospital for treatment.
Rideaux, who is currently serving a narcotics sentence in prison, wrote to the Guardian, contradicting the police account. He said he was questioned aggressively about guns and drugs until things "got out of hand."
"I did not recall what I said that made him so up-set, but that's when he [put] the Flex-Cuff around my neck," Rideaux told the Guardian from prison.
Rideaux said police threatened him, telling him it was in his best interest to go along with the story of a "self-inflicted"injury or he'd have to go back to Homan Square.
The CPD told the Guardian it "takes allegations of excessive force very seriously."
"All use-of-force cases require extensive documentation using the tactical response report. These cases are then vigorously investigated…we stand behind our initial statement."
In other accounts, victims were hit until they spit blood, Tasered, or beaten in the face.
Police accounts describe the brutality as "escort holds,""open hand strike," "verbal commands" and "closed hand strike/punch," and often indicated an officer had suffered an injury during the interrogations. The forms were reviewed by a senior officer, who found the use of force was always "in compliance with department procedures and directives."
The use of Homan Square to illegally detain American citizens was first exposed in February 2015. The Guardian wasinvestigating an account by a NATO protester, Brain Jacob Church, who said he was detained at the site in 2012 after a police raid and held for nearly 17 hours, completely restrained. Church also says he was not read his Miranda rights or allowed contact with an attorney. The investigation found the site was an "open secret among attorneys."
"If you can't find a client in the system, odds are they are there," Chicago lawyer Julia Bartmes told the news outlet.
Secretive practices at the site by a special police unit included keeping arrestees out of official booking databases, beatings by police, shacklings, denial of access to an attorney and holding people without legal counsel for between 12 and 24 hours. Some of the victims were as young as 15.