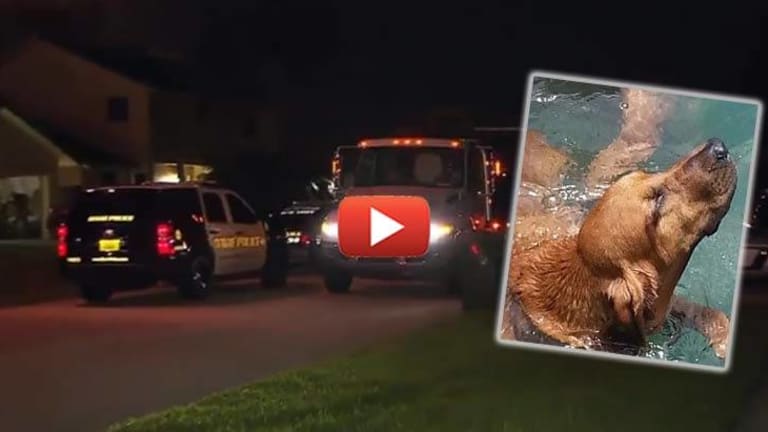 Two Police Dogs Die at Florida Officer's Home After He Left them in Hot SUV All Day
The lives of two dogs tragically came to an end Wednesday, after they were left in a hot police SUV all day long.
Davie, FL -- The lives of two dogs tragically came to an end Wednesday, after they were left in a hot police SUV all day long.
Hialeah police detectives along with the Davie Police are currently investigating the reason Officer Nelson Enriquez left his two K-9 work dogs in his SUV. The two dogs, Jimmy, a 7-year-old bloodhound, and Hector, a 4-year-old Belgian Malinois, were found dead inside an SUV parked in Enriquez driveway.
According to police, it appears Enriquez returned home from his midnight shift and never let the dogs out of the cruiser.
Not until 7:00 pm Wednesday night, after the dogs had already died in his driveway from the brutal heat, did Enriquez call in to report the incident.
According to Local 10 News,
The Davie Police Department is leading the investigation. Hialeah police are also conducting a complete and concurrent internal investigation.

Enriquez is a 13-year veteran of the Hialeah Police Department and has been a K-9 handler the past seven years. He was relieved of duty pending the outcome of the investigation.
In a statement regarding the incident, the department says they are set on finding out just how these dogs were left to die in a hot car.
"The Hialeah Police Department is extremely saddened by this unfortunate occurrence and every effort will be made to determine the cause of this terrible tragedy, which claimed the lives of two very beloved members of our Hialeah police family," Zogby said. "This is still an open and active investigation and we must wait for the outcome from the Davie police and the Broward (County) state attorney's office."
Apparently their investigation consists of more than simply asking Enriquez this question, "Why did you leave the dogs to die in a hot car?"
This incident is tragic, and the person responsible for the torturous death of these two dogs should be held responsible. However, the question is, if it proves to be Enriquez who is at fault, will he be held accountable?
According to the Federal Law Enforcement Animal Protection Act of 2000,
Whoever willfully and maliciously harms any police animal, or attempts or conspires to do so, shall be fined under this title and imprisoned not more than 1 year. If the offense permanently disables or disfigures the animal, or causes serious bodily injury to or the death of the animal, the maximum term of imprisonment shall be 10 years.
If Enriquez is found to have willfully killed these two dogs or even through his blatant negligence, will he be held to the same standard as a common citizen?