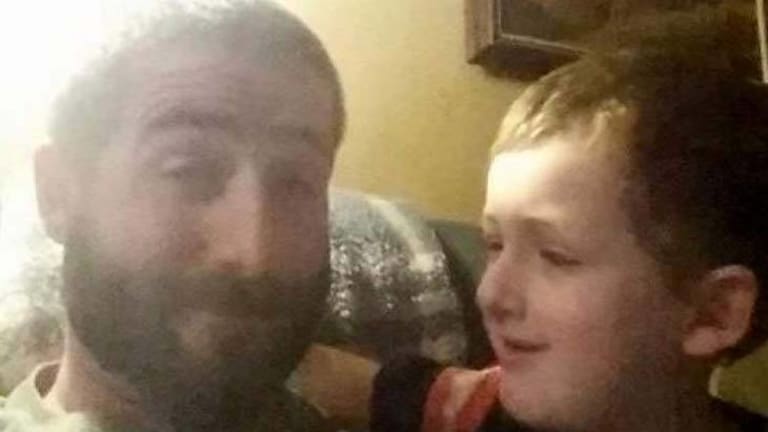 Cops Who Killed 6-yo Boy Lied About his Dad Having a Warrant & Gun - He Had Neither
We are finding out that the police had no reason to stop the family in the first place, much less open fire on them.
Marksville, LA - On Tuesday, November 3rd, 6-year-old Jeremy Mardis was tragically gunned down after being unwittingly thrust into a police pursuit. Now, officials are acknowledging that there may have been no justification for the officers' actions.
Initial reports claimed that Jeremy's father, 25-year-old Chris Few, was being served a warrant by Ward 2 City Marshals. However, police now admit that Few was not only unarmed when officers opened fire, but may not have had a warrant at all.
During a press conference Thursday afternoon, Louisiana State Police Col. Mike Edmonson said:
"We have no evidence of any gun found in his car," When asked about Few's alleged warrant Col. Edmonson replied; "I am not aware of one but I have not been provided with anything that says otherwise."
Upon being reached for comment regarding the existence of warrants for Mr. Few, the Clerk of Court for the City of Marksville stated they had "nothing" and that they hadneverhad any warrants out on him, according to KATC TV.
Chris' step-father, Morris German, has also been vocal in his disbelief of the original police account. He said that he strongly doubted his stepson was armed and that he could not believe he would flee authorities with his son in the vehicle.
"I can't see him doing that with his son in the car," He said. "That doesn't sound like him at all."
Officers initially claimed that Chris had backed up into a police cruiser several times when the chase ended on Martin Luther King Drive, but officials agree there is no evidence that this took place prior to officers opening fire. The Louisiana State Police are now investigating the incident and reviewing footage of the incident from a body camera one of the officers was wearing according to a source for WAFB.
The emergence of these details (while unsurprising to those that have followed the cases of Zachary Hammond and Samuel Dubose) certainly leave one with more questions than answers. There is no doubt that many of the deadly shootings we are currently seeing are a result of the 2014 supreme court decision (Plumhoff v. Rickard) which authorized the use of deadly force to end police pursuits.
Sadly, we are now witnessing the outcome of this decision. According to Avoyelles Parish Coroner Dr. L.J. Mayeux, Jeremy was shot by police five times and died from wounds to his head and chest. His father was also severely wounded and is currently in critical condition.
As history shows us. When agents of the state are given blanket authority to gun citizens down with impunity, the end result will always be tyranny. Is this the future we want for our children?
Johnny Liberty is a researcher and investigative journalist. You can follow him on twitter @LibertyUnltd