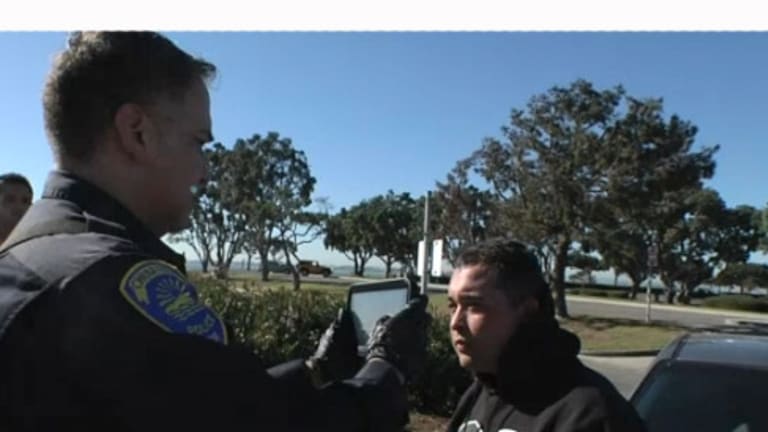 Police Issued Hand Held Facial Scanners, "If you are not a criminal you have nothing to worry about"
According to 7 News San Diego, 
The Chula Vista Police Department (CVPD) is now using special facial recognition technology accessed via computer tablet.

"This particular tablet has software downloaded on it to allow a police officer to do a facial recognition assessment," explained CVDP Roman Granados.
But fret not, those that are worried about the Orwellian implications of such a device, the Chula Vista Police Department says they will only use this device on criminals. They will use their amazing clairvoyant ability to only scan the faces of guilty people. And they will probably take extra precautionary measures to ensure no one's privacy is violated. ***cough***bull$#it***cough***
We can rest assured that municipalities nationwide will soon be told that if your faces "have nothing to hide, you have nothing to fear."
Local Story Here.