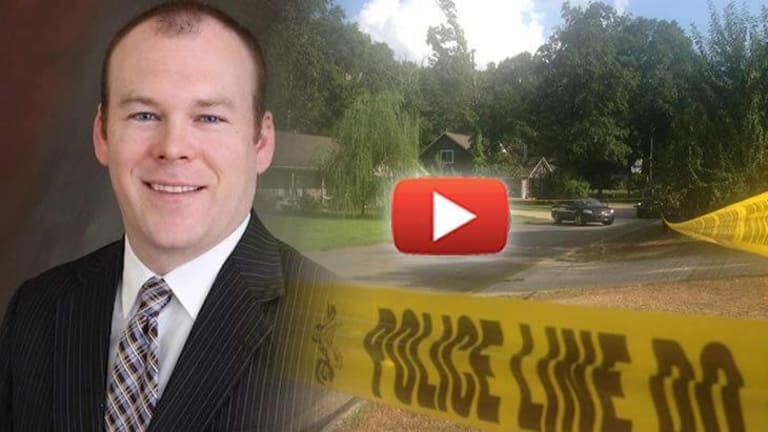 Police Let Judge Off With No Arrest After He Admitted to Leaving 2-yo Son in Car Until He Died
The same police department immediately arrested a woman months earlier for doing the exact same thing.
Hot Springs, AR -- On Friday, the Hot Springs Fire Department responded to an emergency call about a 2-year-old boy who was left in a car. Tragically, when they arrived on the scene, there was nothing they could do to save him.
The 2-year-old boy's name was Thomas Naramore, the son of Garland County circuit judge Wade Naramore. Thomas was pronounced dead on the scene.
According to the Hot Springs Police, earlier that day Naramore had picked his son up from daycare and driven him home. Instead of getting him out of the car, however, Naramore admitted to forgetting about Thomas, for four hours.
"[The father] had driven home, left the baby in the car, forgot the baby was in the car for about four hours and I guess when he realized he went out to the car," Donny Lodan explained to KARK. "I think we're all ... in shock that you just -- everybody always says this -- but you never really expected to happen ... two doors down."
According to reports, Naramore was never arrested, and the police are conducting an investigation. The lack of arrest comes in spite of the fact that Naramore admitted to leaving his son in the car for four hours; a confession to a minimum of negligent homicide.
The family is certainly in a lot of distress and are grief stricken. However, the failure by the Hot Springs police to make an arrest in this situation shows an appalling level of special treatment for Naramore, likely because of his judge status.
Last March, the same police department who failed to arrest Naramore, responded a report of a child left in a vehicle. The mother, Mandy Wilson, of North Little Rock was immediately arrested and charged with Endangering the Welfare of a Minor.
In Ridgefield, Connecticut, an arrest warrant was issued for Kyle Seitz, who left his son in a car for several hours while he was at work last November.
In April, a Florida couple left their child in their car for 39 minutes. Upon returning to their vehicle, police immediately arrested both Lakisha Green and Carl Merrickes, Jr., who were charged with child neglect.
In June, Wilbert Leon Carter, 31, was arrested and charged with murder after leaving his 2-year-old child the car until she died.
Last week in Arizona, Mikayla Peer, a 20-year-old mother, left her 2-year-old in the car of a Walmart parking lot. Peer was immediately arrested and booked into the Maricopa County 4th Avenue Jail.
The list goes on.
No one is trying to say that this judge isn't shaken up, however, the double standard has to be pointed out. This incident only illustrates the notion that there are two sets of laws for people in this country; a special set for those with ties to the system -- and then one for everyone else.