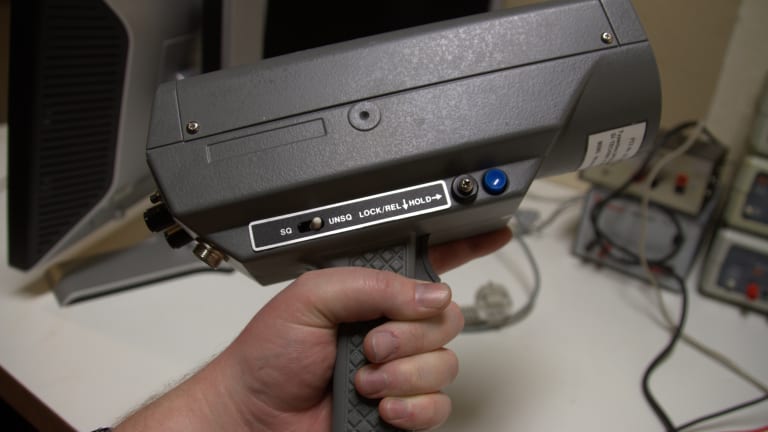 Police Knew That Radar Guns Were Reporting Higher Speeds, Kept Giving Tickets
Have you ever been pulled over and told that you were speeding and knew that you weren't? Well in McKinney, TX chances are that this happened to quite a few people.
According to WFAA 8, The McKinney Police Department is checking out its entire vehicle fleet after a former officer and News 8 started asking questions about erroneous readings from its car-mounted Stalker radars.
"I was told, 'Let's not make any noise about this, we'll get it fixed at some point,'" said Aaron Smith, a former fleet operations manager for the McKinney police.
Radars have been used for years and it was officer Aaron Smith's job to keep those radars in check at the department. Smith said he started to see some irregularities in radar readings after he drove the patrol units starting in June of 2013.
"I started noticing these anomalies where target speeds would be completely out of the norm," Smith said. He noticed that the radars would show a target driver going 65 miles per hour, when they were going closer to 45 miles per hour.
McKinney Assistant Police Chief Joe Ellenburg is aware of Smith's concerns and said it was a concern that was addressed internally.
"He brought that to the attention of his supervisor, and his supervisor said, 'Let's go forth and fix it,'" Ellenburg said.
And in public records obtained by News 8, there are September e-mails from Smith's supervisor writing, "Let's get this corrected after October." But Smith said nothing happened.
Maybe when the McKinney police sort all of this out, they will look into the citations issued with these faulty radars and return the money that was extorted from those people under false pretense. Maybe the cows will come home too.