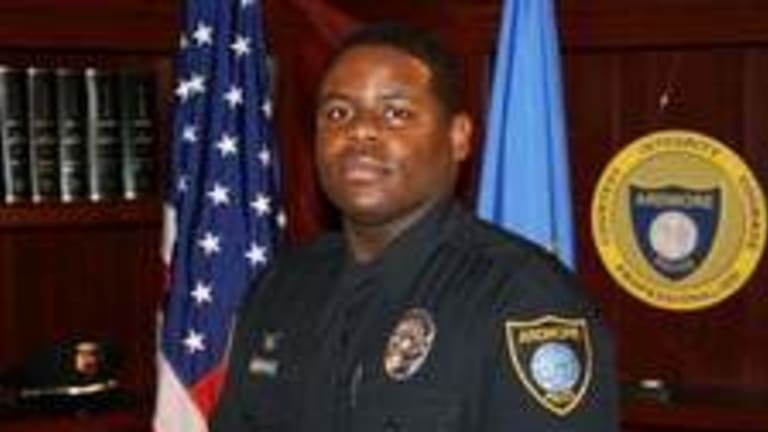 Police Officer With History of Child Rape and Molestation, Arrested for Killing 6 Dogs
John Vibes
May 30, 2014
A Police Sergeant in Ardmore, Oklahoma was recently put on leave after he was charged with poisoning dogs in his neighborhood with antifreeze. This week it was reported that sergeant Barry Antwine was charged with "laying out poison for domestic animals", after his neighbors filed a complaint.
Antwine is scheduled to be in court June 11, and there are at least 6 dogs in his neighborhood that he is under suspicion of killing.
This is not the first time Antwine has been arrested either. In 2013, when he was a school resource officer, it came to light that he was arrested under the charges of second degree rape and molestation while he attended Wagoner High School in 1997.
An affidavit shows that a 14-year-old girl accused Antwine of touching her inappropriately while they were in class, to which Antwine admitted doing so.
Antwine then entered into an agreement of deferred prosecution with the State of Oklahoma that stated charges would not be filed if he met the conditions of the agreement for four years. Now 17 years later, he is a cop and still breaking the law.
This particular police department has a long history of abuse, specifically animal abuse as well.
Just this year The Free Thought Project reported that a police officer in the same district actually killed a dog and then later bragged about it, even after he tried to cover it up. The guilty police officer allegedly attempted to conspire with an animal control agent to make up lies about how the dog was hostile. The facts of the case were later uncovered because of his public bragging.
Dog killings have become commonplace among police. Stories of police officers murdering animals are seen in the news every day. The vast majority of these cases are avoidable, and in circumstances like those mentioned these officers actually seem to sadistically enjoy what they are doing.
Below is a video clip showing one of the sick dogs just after the poisoning taken by one of our affiliates in Oklahoma.
John Vibes is an author, researcher and investigative journalist who takes a special interest in the counter culture and the drug war. In addition to his writing and activist work he is also the owner of a successful music promotion company. In 2013, he became one of the organizers of the Free Your Mind Conference, which features top caliber speakers and whistle-blowers from all over the world. You can contact him and stay connected to his work at his Facebook page. You can find his 65 chapter Book entitled "Alchemy of the Timeless Renaissance" at bookpatch.com.