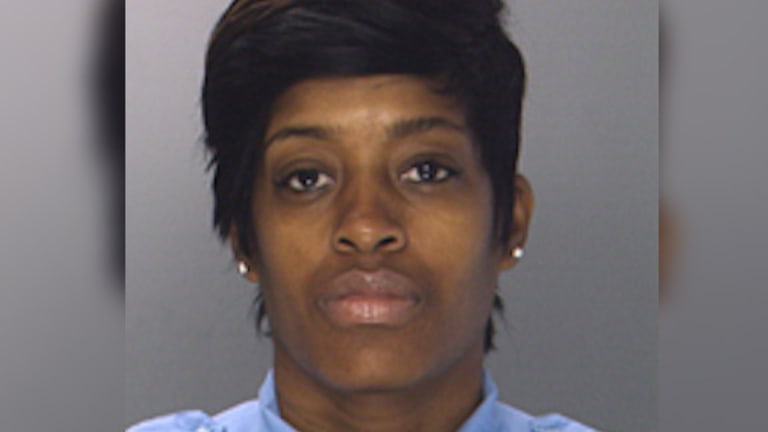 Police Officer Arrested for Running Child Fight Club
Matt Agorist
June 25, 2014
Tamika Gross, a 35 -year-old Philadelphia police officer, was arrested on several charges related to a sadistic habit of ordering her children to fight other children.
The first incident took place on January 25, 2012, according to investigators. Police say Gross walked with her 18-year-old son to the 900 block of Marcella Street and demanded that he fight a 16-year-old boy who lived on the block.
Eventually so many fights broke out at the scene that it turned into a riot. Gross was seen in the midst of the fighting and ironically, someone dialed 9-1-1 claiming that an "officer needed assistance."
In March of 2012, Gross drove up to a 13-year-old girl and her 17-year-old sister who were walking down the street.

Suddenly, police say, Gross pulled up in a car and her teen daughter jumped out.

The daughter then allegedly began punching both girls in the face as Gross encouraged her to fight. The victims told police that Gross kept screaming during the fight that she was an off-duty police officer and that no one would get arrested.

In October of 2013, according to NBC Philly, Gross and her daughter allegedly approached a 14-year-old girl near Lincoln High School. Police say Gross' daughter and the girl were involved in an argument at the school earlier that day.

The daughter allegedly challenged the girl to a fight as Gross encouraged her. Police say Gross was captured on cellphone video standing in the crowd and watching the brawl. The 14-year-old girl told police that Gross also punched her twice in the eye before the fight ended.

It takes a truly sick individual to force their children to fight and to beat up on young children.

Gross is facing a 30-day suspension with intent to dismiss. She also faces charges of endangering the welfare of a child, corruption of minors, simple assault and recklessly endangering another person. She turned herself In to Internal Affairs Tuesday morning.