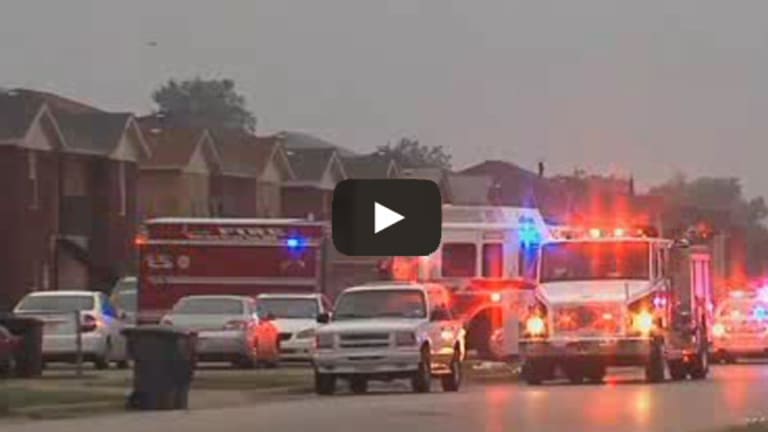 Police Officer Shot and Killed During No-Knock Raid
The state's ridiculous and criminal war on drugs claims another life.
A Killeen, TX police officer has died after being shot during a no-knock search warrant Friday.
According to KXXV, Detective Charles "Chuck" Dinwiddie succumbed to his injuries at Scott & White Hospital in Temple, just after 2 p.m. Saturday afternoon.
Dinwiddie, along with three other officers were injured in Friday's shooting.
Authorities went to a four-plex apartment on the 1100 block of Circle M Dr. to serve a search warrant. When Dinwiddie and another officer tried to enter the apartment, 50 year-old Marvin Louis Guy and a 49 year-old woman opened fire on authorities, hitting Dinwiddie in the face and Officer Odis Denton in the leg.
Now, because the state claims the authority to tell people what they can and cannot put in their bodies, a man is dead, and another faces three attempted capital murder charges.
Marvin Louis Guy is being held in the Killeen City Jail on a three million dollar bond, one million for each count against him.
The raid happened at 5:30 in the morning and, from what we can tell on the official report, no notification was given prior to police trying to enter the residence.
According to the KPD press release,
On Friday May 9, 2014, just after 5:30am, members of the Killeen Police Department Tactical Response Unit and the Bell Organized Crime Unit were attempting to serve a narcotics search warrant. The TRU was beginning to breach the window when the 49 year old male inside, opened fire striking four officers.
Is this a case of 'capital murder' or is this a case of self defense? Hopefully justice is served in this case.
Late last year we saw the case of Henry Goedrich Magee, who shot and killed a Burleson County Sheriff's deputy for entering his house during a no-knock raid.
A Texas grand jury refused to indict him for murder, as the warrant was being served unannounced and he was acting in self-defense.