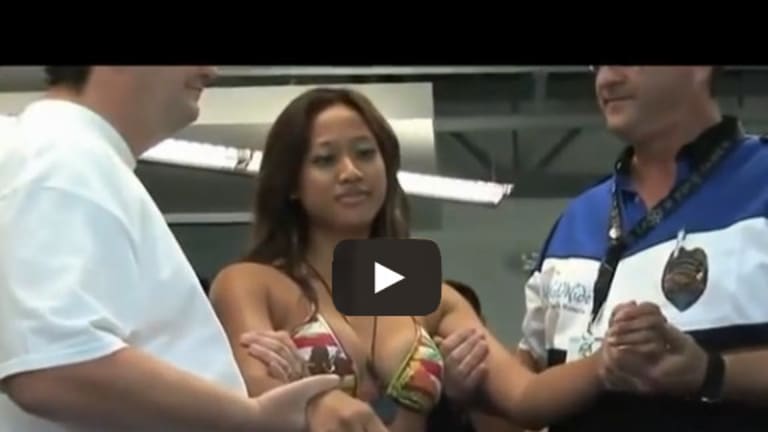 Really Police? Was This All You Could Think Of To Raise Money For Grieving Families?
May 6, 2014
The depravity is strong with these folks. Is there not a better way to help grieving families of fallen officers?
Only in Copland, would tasering a girl in a bikini seem like a legitimate charity stunt.
"Here is your check Mrs. Smith, we tasered a young woman in a bikini to show our support for you husband who was killed in action."
According to the video description, bystanders donated $100 each to watch the event.
After the shock wears off, the professionals clean her up and pull Taser detritus off her. "There's one on the ass," says one. To which the woman responds: "At least I know what it feels like now."
And now for your moment of WTF?!