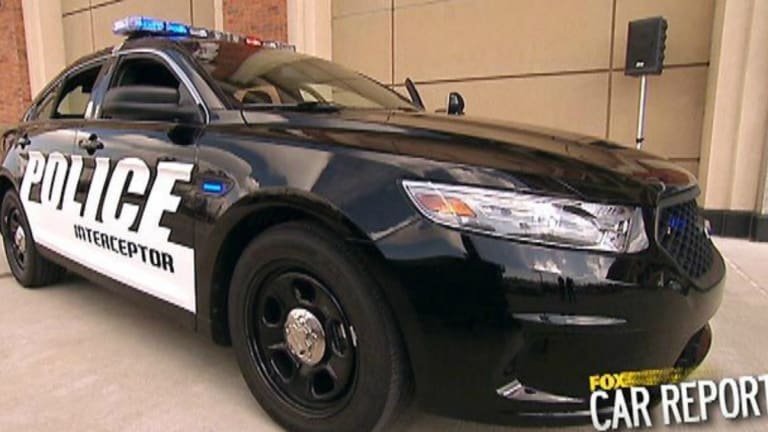 Surprised? Police Union Rejecting New Technology that Tracks Cops' Driving
Ford has announced that certain models of their police interceptor vehicles will now be equipped with new tracking technology that can monitor the driving behavior of on-duty officers. However, this model may not be popular with many departments.
Police union representatives have already spoken out against this new feature, calling it intrusive.
The technology was developed by Ford and a company called Telogis. The system uses existing GPS technology to track the drivers speed, fuel usage, and even whether or not they are wearing their seat belt.
The records taken by this system would be especially useful when officers are involved in accidents that may have been their fault.
According to the National Law Enforcement Officers Memorial Fund, more law enforcement officers die in car accidents than from firearms incidents every year. Representatives at Ford and Telogis have said that many of these fatalities occurred because the officers were not wearing their seat belts.
"The leading cause of death of police officers is crashes, and with little more than four of 10 police officers believed to be wearing seat belts on a regular basis while patrolling. We're losing too many cops where it is preventable," Gary Oldham, a Telogis manager said in a statement.
"Even the slightest improvements in driver training and behavior within law enforcement organizations can potentially save lives. Whether in emergency operation or not, the combination of vehicle data from this technology taken in context with different driving situations will help illustrate to police organizations where changes can be made that will have a profound effect on officer safety," said Ford representative Bill Frykman.
However its not only the police who are hurt when they drive recklessly. A recent report out of Denver shows something much more disturbing. Just in the last 3 years, Denver area police have been involved and found to be "at fault" in over 700 crashes, many of which resulted in injury.
In the majority of these crashes in which the cops have been at fault, almost every time, they were NOT given a ticket. In one instance the department even had the audacity to send a ticket to a woman that a cop hit on a bicycle.
Despite much hesitation, the system is currently being tested in 50 different cars at the Los Angeles Police Department.
John Vibes is an author, researcher and investigative journalist who takes a special interest in the counter culture and the drug war. In addition to his writing and activist work he is also the owner of a successful music promotion company. In 2013, he became one of the organizers of the Free Your Mind Conference, which features top caliber speakers and whistle-blowers from all over the world. You can contact him and stay connected to his work at his Facebook page. You can find his 65 chapter Book entitled "Alchemy of the Timeless Renaissance" at bookpatch.com.