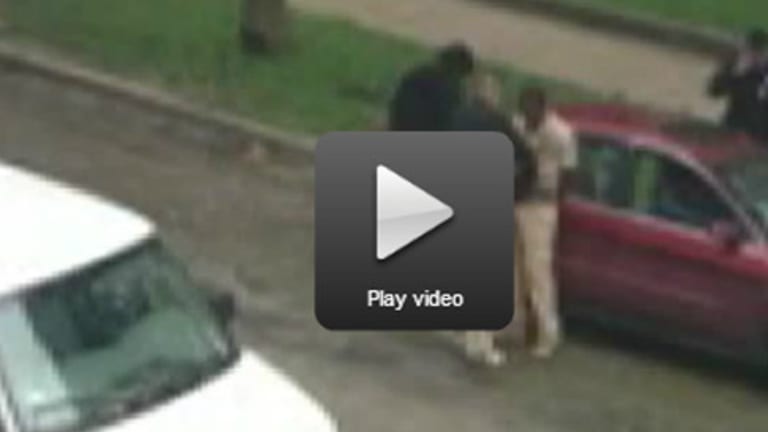 Police Strip-Search 3 People in Public, Force Woman to Remove Tampon While Taunting Her
Caprice Halley, Tevin Ford and Robert Douglas were driving through a Chicago neighborhood when they were stopped by police. They were then removed from the vehicle, and police proceeded to open both men's waistbands and search inside their pants.
The suit alleges police then walked Douglas to a nearby house, handcuffed his wrist to bars on the home's window, and pulled his pants to the ground while bending him over and searching his buttocks in the open air.
Some of the brutal and dehumanizing police behavior was caught on camera by neighbors before the police moved to a more private area.
The plaintiffs claim police stopped when they saw neighbors looking, and then took all of them to an alley behind a church in the 9100 block of South Bishop Street, where they ordered Halley to remove her pants.
Halley, claims she "pleaded" with a female officer not to, but that the officers made her remove her tampon and submit to a body cavity search in the alley.
A female officer searched her, while a group of male officers watched and "made jokes and comments about Ms. Halley's body," the suit claims.
The suit claims police found nothing illegal, but that the female officer reached toward her own sock and pulled out a small bag of heroin that she said she found in Halley's waistband.
Halley and Douglas were both charged with delivery and a possession of a controlled substance, according to the suit.