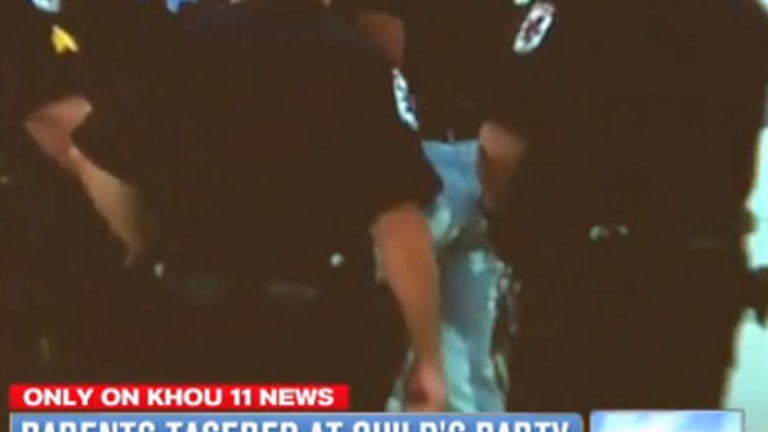 Police Turn Child's Birthday Party into Chaos, Trap and Taser Parents in Front of Childen
A mother and father are left scarred both physically and mentally after being tased in front of their children at the birthday party of a 1 year old.
According to KHOU, the encounter took place during what was supposed to be a happy occasion. The couple attended a birthday party for a little boy at JP's Reception Hall in the 4200 block of West Baker Street Sunday afternoon.
The child is the couple's nephew.
"I didn't expect this at all," said Christopher White. "This was the last thing on my mind."
The Whites said that during the event, some of the adults started to argue. The police were called. Responding officers told the Whites to leave.
"There were police in the parking lot blocking it in so we couldn't move," said Jodie White.
The police basically trapped the cars in the lot, not allowing them to leave and when the people got upset at the irrational requests of the officers, they voiced their opinions.
Mrs. White admits that she hollered an insult at the police, but that is NO justification for a cop to taser her.
Let this serve as yet another example of why NOT to call 9-1-1 to settle a dispute.