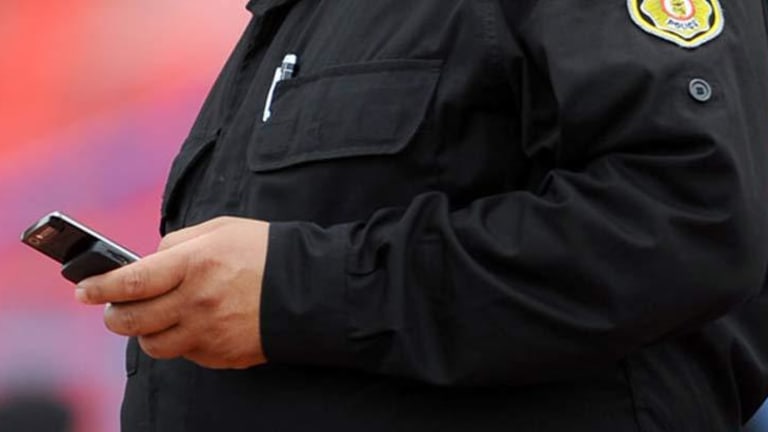 Police Union Suing Dept After 40 Trouble Making Cops Had Cellphones Searched without a Warrant
Irony? The officers claim they were coerced into turning over texts and photos to investigators after a violent night of partying.
A police union is suing the New York Port Authority over improper policing, claiming in a federal civil rights suit that the agency had no right to search officers' private cell phones during the investigation of a graduation party gone wild.
In seven documented instances, Port Authority investigators coerced officers into giving up access to private cell phone data without proper warrants or presence of counsel, says the lawsuit filed Wednesday by the Port Authority Police Benevolent Association and one former officer.
"The Port Authority's policy of searching the cellphones of its probationary employees is an impermissible violation" of the fundamental right to privacy, the lawsuit asserts.
Last year, the US Supreme Court ruled unanimously against warrantless cell phone searches, declaring that information stored on what were essentially portable computer devices was protected under the Fourth Amendment's protection against unreasonable search and seizure.
In August 2014, some of the 250 freshly graduated officers from the Port Authority training academy gathered at the Texas Arizona Bar and Grill in Hoboken, New Jersey, where they reportedly got into fights, insulted patrons, poured themselves drinks without paying and groped a woman. According to reports at the time, when Hoboken police showed up, the rookies flashed their badges and refused to settle down.
The Port Authority launched a massive investigation, conducting more than 100 interviews with the officers involved, bar staff and patrons, and local police. Nine officers were fired and three were suspended as a result.
"Who knows where the investigation is going, but better to get rid of any bad ones now than have a 20-year headache," a source within the agency told DNAInfo at the time.
The police union's lawsuit claims that investigators manipulated and coerced up to 40 officers into giving them access to private text messages and photographs, telling them they were merely "witnesses." The cell phone searches went on for more than a month without warrants, probable cause or reasonable suspicion, the lawsuit said. The suit is seeking compensatory damages and an injunction against such searches in the future.
Responding to the lawsuit, the Port Authority said it "strongly disputes" the union's allegations, promised to "vigorously defend" the investigation and called the officers' behavior "egregious."
"The conduct displayed by these individuals was appalling, deeply troubling, and did not meet the high standards that all of our sworn police officers vow to uphold," the agency said in a statement.
The Port Authority operates bridges, tunnels and transit hubs in New York and New Jersey, and owns the World Trade Center site.
Republished with permission from Russia Today