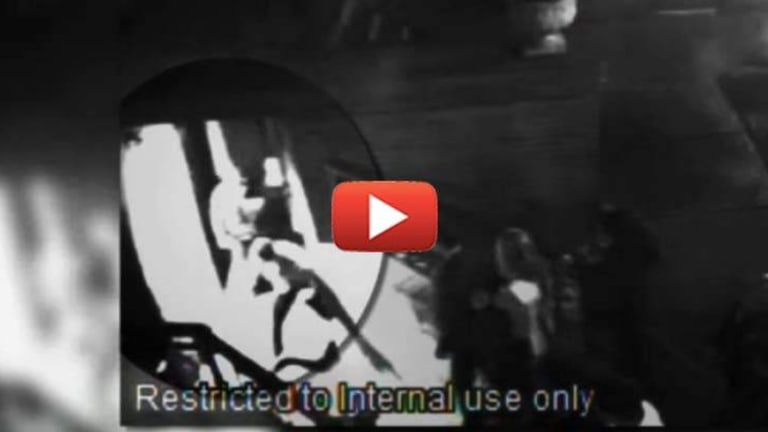 Police Said the Video Showing this Cop's Excessive Force Did Not Exist, They Were Lying
An independent investigation has uncovered the video that the Denver Police Department did not want you to see.
Denver, CO -- Officer Choice Johnson is currently on a mandatory 30-day vacation after shoving an innocent man down a flight of stairs and lying about it. 
Had the surveillance camera footage never been released it would have been Johnson's word against Brandon Schreiber's, the man he assaulted. Schreiber would have most likely been convicted of a crime he did not commit.
Schreiber's charges of assault and resisting were eventually dropped after this video surfaced. This was the first time, out of a whopping 17 complaints against officer Johnson that he was ever reprimanded.
Unlike officer Choice Johnson, the video did not lie.
Just like Schreiber, Armondo Prado was roughed up at the same bar by officer Johnson.
Prado was out with his sister and her friend in 2013 when her friend was asked to leave for being too drunk. The three were then violently thrown out of the bar by officer Johnson and Prado was slammed into the wall and punched multiple times.
Prado was charged and convicted of resisting arrest despite knowing that he did not resist. It was only his word against officer Johnson's.
After the initial arrest, Prado's sister, Angie Dena, contacted internal affairs to ask for the surveillance camera footage which could prove their case.
Internal affairs, in an overt lie, replied, "The HALO camera did not have footage."
"I went back to the bar and counted about 5-7 cameras outside. All around and above the area where the incident occurred. Unless those were off the night of the incident they absolutely had to get some footage." said Dena.
Through a public records request, the video was finally released.
"I feel like I can't trust anybody in law enforcement," Dena said after obtaining the footage police claimed never existed.
In his report, Officer Johnson stated that "Prado continued to actively fight with closed fists and kicks." But when we look at the video, this is not the case.
"They don't tell you the truth. They tell you stuff doesn't exist, and they investigated themselves and cleared themselves," explains Prado.
When asked to comment on why they lied and said the video did not exist, the DPD declined.