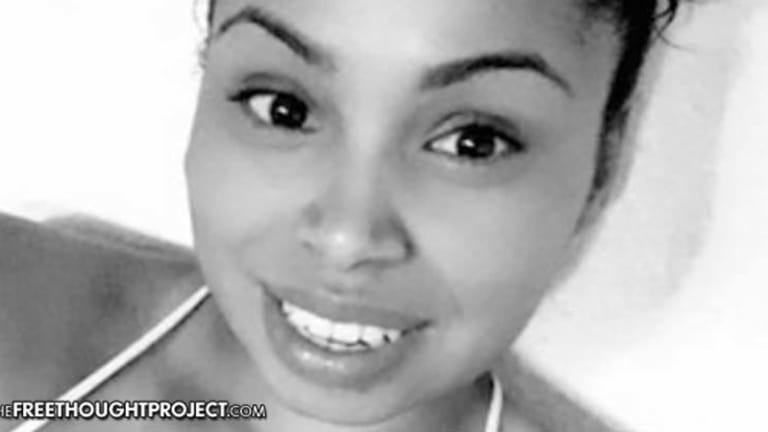 Cops Kill Pregnant Native American Woman on Tribal Land While Conducting a "Wellness Check"
A 23-year-old Native American woman who was 5 months pregnant, was shot and killed by police during a "wellness check" at her home.
Muckleshoot Tribal Lands, WA - A 23-year-old Native American woman who was 5 months pregnant, was shot and killed by police during a "wellness check" at her home Friday night. Victim Renee Davis has recently been struggling with depression and texted a friend to vent about the rough time she had been going through. Unfortunately, the friend notified police, not knowing that police often make situations like this far worse, and that is exactly what happened in this case.
As usual, police have been largely silent about the case. However, the department has admitted that the officers went to the house to do a wellness check on an individual that was reportedly suicidal. Police then forced their way into the home without permission, and ultimately shot and killed Davis because she was armed when they entered the home.
There were also two children in the house at the time of the shooting. Also, police have not accused Davis of being threatening towards the officers or the children in any way, it was simply reported that she had a gun on her person, which is generally not illegal or dangerous in your own home.
"They tried repeatedly to get somebody to come to the door, nobody did. But, they could see the two kids running around inside the house," King County Sheriff's Sergeant Cindi West told KOMO News.
"The found her in the house and she was armed with a handgun," she added.
However, when asked why the officers shot at Davis, West did not have a response.
"I don't know what led up to the shooting," she said.
Renee's foster sister Danielle Bargala said that the family has a lot of questions about what happened.
"It's really upsetting because it was a wellness check. Obviously, she didn't come out of it well," Bargala said.
"She was such a soft person," Bargala added.
Davis was a receptionist at the Muckleshoot Health and Wellness Center, as well as a teacher at the Muckleshoot Child Development Center.
The school where Davis worked posted the following statement after her death:
"Our MELA family is deeply saddened by the loss of our teammate, MELA parent, and friend, Renee Davis. She was an amazing addition to our team and this loss hurts us immeasurably. To ensure consistency for our MELA students, we will be open tomorrow with grief counselors available for staff and parents starting at 8:00 a.m.,. Prayers of strength, love, and comfort to all of those affected by this loss," the statement read.
The two King's County Officers who were involved in the shooting have been placed on paid administrative leave and the department has not yet released their names.
[author title="" image="https://scontent-lax3-1.xx.fbcdn.net/v/t1.0-0/p206x206/11180635_10206767821827999_559224194627129346_n.jpg?oh=1629dfaa493cde9bde7d896161275ada&oe=58A44235"]John Vibes is an author and researcher who organizes a number of large events including the Free Your Mind Conference. He also has a publishing company where he offers a censorship free platform for both fiction and non-fiction writers. You can contact him and stay connected to his work at his Facebook page. John is currently battling cancer naturally, without any chemo or radiation, and will be working to help others through his experience, if you wish to contribute to his treatments please donate here.[/author]