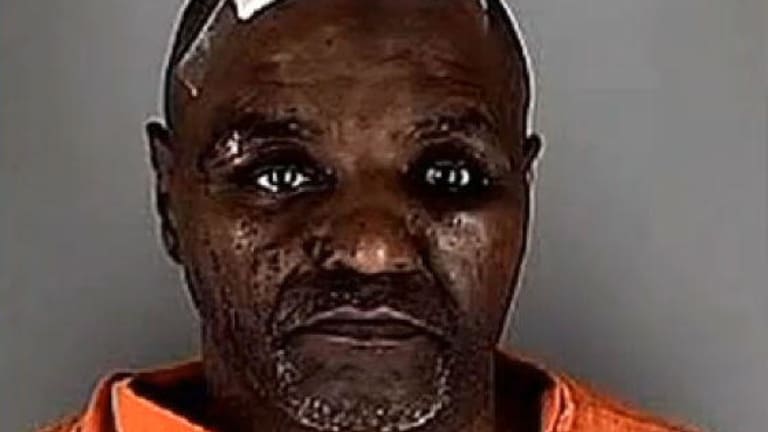 Prominent Community Activist Viciously Beaten by Police for Requesting to See Warrant
Jay Syrmopoulos
July 29, 2014
Minneapolis- A visit to the home of prominent community activist Al Flowers, 55, by the Minneapolis Police, shortly after midnight on July 26, resulted in an alleged brutal beating of the former gubernatorial candidate and outspoken critic of the Minneapolis Police Department.
Officers arrived to serve an arrest warrant on Flowers' 16-year-old daughter. According to Flowers' attorney, State Senator Bobby Jo Champion, officers came to Flowers' south Minneapolis home to arrest his daughter for a violation of electronic home monitoring.
Ron Edwards, a friend of Flowers and renowned civil rights activist, stated that Flowers daughter was on an ankle bracelet monitoring device due a to prior legal incident. She had received a two-hour pass on Friday to go to the Hennepin County Medical Center for a health issue, but didn't return home until 10:30 p.m. due to not being released from the hospital until then, Edwards added that she had documentation of her release time from the facility.
An altercation ensued when Flowers, at the door to his home, asserted his constitutional right to see the alleged warrant. What transpired left Flowers bloody, beaten, and under arrest.
Photo by: Carlos Gonzalez
A Facebook page promoting a protest of police brutality in Flowers' case stated, "People should be aware that Al was already handcuffed when he was beaten."
 According a statement to the Star Tribune, Flowers' attorney, Champion said, "By all indicators … no warrant was presented to Mr. Flowers. And he asked. Like any person, he just asked for a copy of the warrant. That doesn't mean you're hiding anything … It means you're exercising your right as a citizen of the United States."
In a common tactic used by police to cover up abuse of authority, Flowers was arrested for obstructing the legal process and assaulting 33-year-old officer Christopher Reiter. The police report claims Reiter required medical treatment from injuries consisting of bruises from fists.
Flowers' attorney, stated that upon visiting his client in jail, "I did not see any injuries to Flowers' hands, nothing to symbolize he had been punching anything." Champion said that Flowers face was swollen, he had stitches on his face, and that he could see blood seeping through gauze bandages on his scalp upon visiting him in the Hennepin County jail on Saturday.
Flowers was released from jail Sunday and recovering at his home from the wounds allegedly inflicted by the Minneapolis police, according to family. In typical authoritarian fashion Mayor Betsy Hodges and Minneapolis Police Chief Janeé Harteau held a press conference at roughly the same time Flowers was released, declining to answer questions, claiming that they couldn't disclose any information due to the ongoing investigation.
Police Union President John Delmonico claims that Flowers was uncooperative and subsequently bit one of the officers, requiring medical attention. In cases such as these officers do not need to show a warrant, but simply get confirmation from the issuing agency prior to acting on it according to Delmonico. "They told him to get out of the way and he wouldn't and the fight was on," said Delmonico.
In Flowers' first public statement since the incident, he insisted that he simply asked to see the warrant, "I said, 'I get to get a warrant. You've got to give me something,' and they was like, "We don't have to give you nothing." He went on to say that officers pushed him to the ground and arrested him with force punching him in the head and ribs between 30 to 40 times.
Just last week Flowers spoke out about rising levels of violence on the North side of Minneapolis. Over the years Flowers has pressed for police accountability, co-founded the Minneapolis Community Standards Initiative, and the North Side Stop the Violence Committee, as well as serving on the now defunct Police Community Relations Council.
Flowers is no stranger to controversy as he has had sued the city previously for a fallacious marijuana possession charge as well as freedom of speech violations in connection to his former public access TV show.
As of this writing Flowers had yet to be formally charged, although police claim there is probable cause to charge him with obstructing the legal process and assaulting an officer.
This may very well just be another example of the out of control police state attempting to marginalize a figure that speaks truth to power and who holds public servants accountable for their actions.
There is a protest tomorrow, July 30th, against police violence/brutality scheduled for 6 p.m. at the Minneapolis Police Department's 3rd Precinct, 3000 Minnehaha Ave, Minneapolis, stemming from this incident.
Jay Syrmopoulos is an investigative journalist, freethinker, researcher, and ardent opponent of authoritarianism. He is currently a graduate student at University of Denver pursuing a masters in Global Affairs. Jay's work has previously been published on BenSwann.com and WeAreChange.org. You can follow him on Twitter @sirmetropolis and on Facebook at Sir Metropolis.