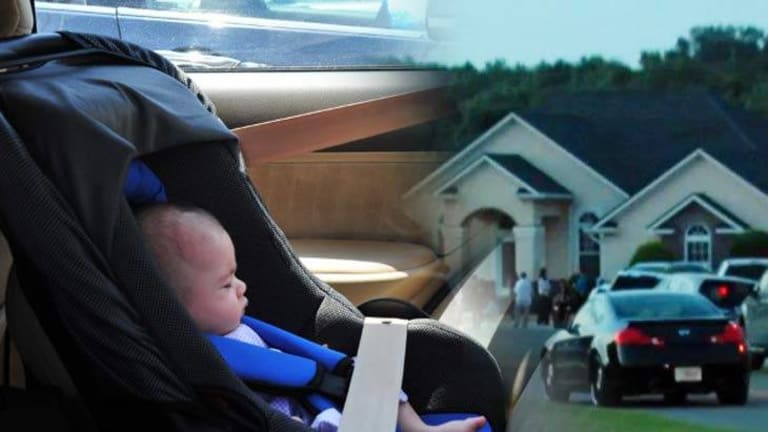 Parents Not Charged for Leaving Toddler in Hot Car Until She Died, They Both Work for the System
Two lawyers working for the Third Judicial Circuit of Florida received special treatment after leaving their infant daughter to die in a sweltering hot vehicle.
Lake City, Fla -- Prosecutors have declined to file charges against the parents responsible for leaving their 16-month-old daughter in a sweltering hot car for hours killing her. Although many parents are often arrested for negligence or murder for leaving their infants and toddlers in locked cars, these neglectful parents work for the Third Judicial Circuit of Florida. In a similar case, an Arkansas judge remains free after recently leaving his 18-month-old son to die in a scorching car.
On May 12, Assistant Public Defender Young Kwon reportedly forgot to drop his 16-month-old daughter at daycare and left her alone in the car for several hours in 92-degree sweltering heat. When Kwon returned home later that afternoon, a family member asked him where his daughter was, and Kwon realized that she was still in the car. At 3:14 p.m., a 911 dispatcher received a call stating that an "infant had been in a car and is no longer breathing."
Under Florida law, it is illegal to leave a child under 6 years old in a vehicle for more than 15 minutes.
According to the Columbia County Sheriff's Office, deputies responded with Fire Rescue but pronounced the 16-month-old dead at the scene. Instead of arresting the father, Sheriff Mark Hunter requested the Florida Department of Law Enforcement (FDLE) to assume the investigation due to the fact that the victim's parents "routinely interact with the Columbia County Sheriff's Office."
The toddler's mother is Assistant State Attorney Wendy Kwon. In response to this horrid crime, Third Circuit Public Defender Blair Payne has publicly defended the Kwons as "excellent" and "dedicated" parents.
On July 24, Garland County Circuit Judge Wade Naramore left his 18-month-old son alone in a sweltering car for several hours after picking him up from daycare. According to a preliminary autopsy, the child's death was heat-related. Investigators claim that they are still working on the case but have not filed charges against Judge Naramore.
In contrast, a Nassau County woman named Michelle King was arrested the same day she was caught leaving her toddler unattended in a hot car for hours. King was charged with neglect in 2014. After leaving his 9-month-old daughter alone in a hot pickup for hours, Steven Lillie was charged with third-degree murder in Rockledge during the same year.
In March 2014, Mandy Wilson of North Little Rock was arrested and charged with Endangering Welfare of a Minor after her children were found with no shoes or socks in freezing temperatures.
In June, Wilbert Carter of Baltimore was arrested and charged with murder after his 2-year-old daughter was found strapped in her car seat for 16 hours with outside temperatures reaching 89 degrees. She suffered second-degree burns.
Last month, Mikayla Peer was charged with child abuse and endangerment after her 2-year-old was found in the backseat of her sweltering car in a Walmart parking lot in Surprise, Arizona.
The only difference is that these people don't work for the same judicial system that determines whether to prosecute them. A blatant double standard emerges when judges and state attorneys remain free while ordinary citizens receive murder and child abuse charges for committing the same offenses. As a society, we incessantly fail to hold our authorities to a higher standard.