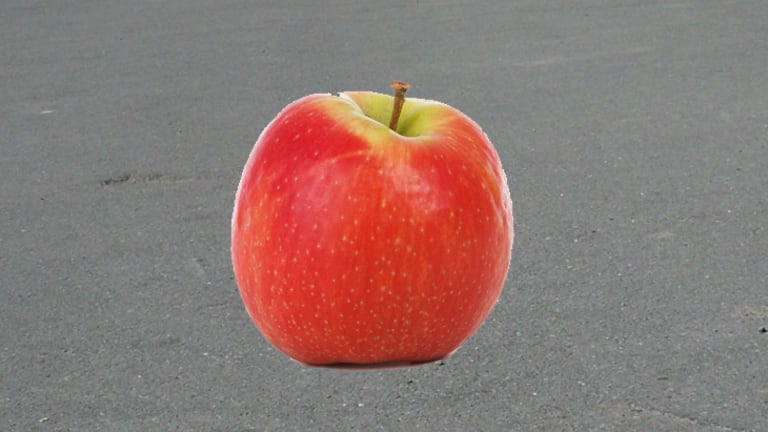 Protester Arrested for Allegedly Rolling Apple into Ferguson Police Parking Lot
Police refuse to release charges for man arrested Friday afternoon.
Molly Gott | MORE
Ferguson, MO -- On Friday, November 7 at approximately 2pm, a protester in Ferguson was arrested for allegedly rolling an apple into the Ferguson Police Department's parking lot.
The man is currently being held at the St. Ann jail with a $1000 cash-only bond. When representatives, Missourians Organizing for Reform and Empowerment (MORE), the local community group that has been organizing jail and legal support for Ferguson protesters, called the Ferguson and St. Ann jails to inquire about the man's charges they were told the charges are not being released.
"This represents a new level of absurdity and lack of transparency from the Ferguson police," said Brook McKeown, a jail support volunteer. "This incident is part of a growing pattern in which the Ferguson police setting ridiculously high bonds to keep non-violent protesters off the streets."
MORE jail support calls on Ferguson Municipal Judge Ronal Brockmeyer and St. Louis Police Chief Jon Belmar to drop the man's charges and bond.