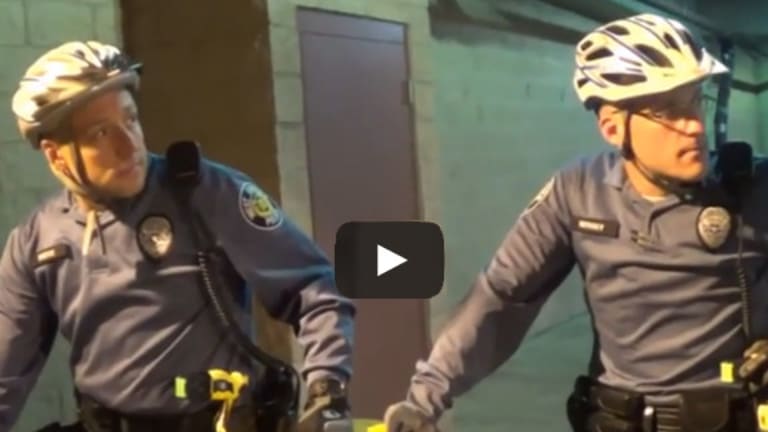 These Public Servants Refuse to Talk About Their Public Service
"No Comment. No Comment. No Comment."
Matt Agorist
June 19, 2014

The silent treatment police officers give to the average citizen can be quite disheartening.
When the Free Thought Project contacts the various police departments whose police are suspected of alleged violations, for a simple statement, 99 percent of the time we are told 'no comment' before we even ask one question.
When we do have great conversations with police it is often 'off the record' as many police that we talk to, want change, but they know if they try to incite it, it is career suicide.
These conversations need to happen in public.
Two individuals from the activist groups, The Big Plantation and Dude Where's My Change? have colluded in a project to talk about "Peace With Police."
Their intentions are pure. They simply want to start a dialogue between the citizens and the police that can help to curtail the rising tensions amid these two groups.
So they took to the streets to begin their project. The results, while seemingly predictable, show the lack of concern that the individual police officer has for diplomacy.
Obviously this is not a large enough sample to make a sweeping generalization. However, the Free Thought Project is covering this issue in hopes of stoking common ground between those who work in the system and those who fund the system.
Police of the nation, not talking to people is not a good idea. Engaging your community and peacefully hashing things out through diplomatic means will only serve to show your humanity.
If the olive branch is received with respect and peace, we can begin to fix this broken world; otherwise you are complicit in its demise.
The police in the video above are examples of how NOT to interact with civilians. However, it would be a disservice not to show the good with the bad.
Below are some great examples of police interaction which stoke support for law enforcement instead of hatred. Police officers, please take heed.

Quite possibly the best conversation with a law enforcement officer ever on film
Wow, Did That Police Officer Just Respond With Respect & Knowledge of the Constitution?

OMG: Texas Cop Upholds Oath To Constitution (Video) 

This Cop Was Such a Fan of These People Flexing Their Rights That He Took a Picture!