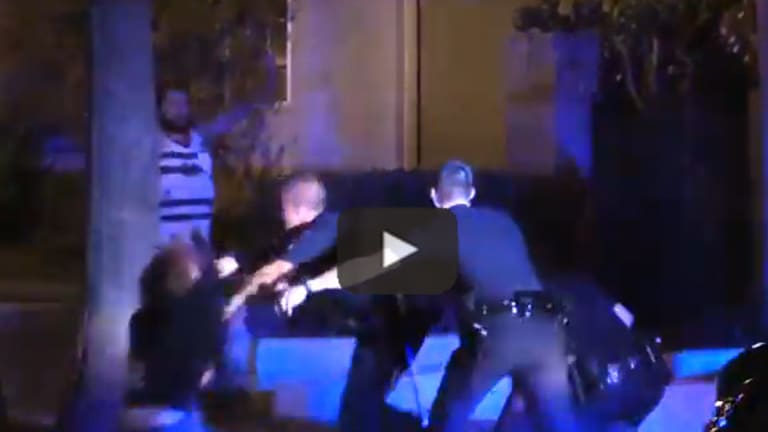 Redondo Beach Police Violently Attack Female Bike Theft Victim
"He was stealing my bike! I'm not doing anything!"
Cassandra Rules
July 3, 2014
Attack first, question later. That appears the method of operation for police these days, as we can clearly see here.
In the video posted to liveleak Wednesday, we see police questioning a man about a fight outside of the Catalina Villas in Redondo Beach, California.
Moments later people are heard trying to alert everyone to a fight in progress. Next we hear the victim screaming while chasing the alleged bicycle thief into the group of police.
The officers first brutally throw him to the ground and pounce on him, then seemingly even more aggressively shove the unidentified female backwards onto the pavement.
A cop runs up and violently kneels on her while turning her face down in the street and a second officer joins him to cuff her as she tearfully explains that the man was stealing her bike.
Eventually they uncuff her and let her go.
Always use extreme caution when approaching police officers, they have a very difficult time distinguishing between victims and aggressors and are trained to react to any situation with violence.