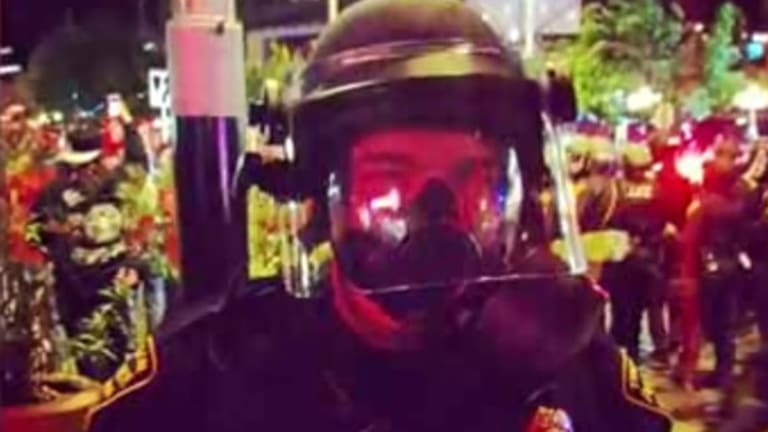 Remember The Tough Guy Cop Who Assaulted an Innocent 90 lb Girl? Here's His Body Cam
Matt Agorist
July 3, 2014

Sgt. Joel Mann made national headlines this year for being caught on citizen video waylaying a University of Arizona student after the Wildcats loss in the NCAA's Elite 8 tournament.
The brutal assault, which took no more than 2 seconds, raised many questions about the application of force used by police that night.
Now, for the first time, the public is seeing the dramatic shove of student Christina Gardilcic from Sgt. Mann's perspective.
The video from his body worn camera is among the new 37 videos released by TPD late Wednesday afternoon.
Now for the kicker. Eight minutes prior to the assault on Gardilcic, Mann assaulted another woman just outside of a food venue.
In the video, Sgt. Mann shouts "move" multiple times, before shoving a young woman into a man sitting in a chair. The man replies "can we get up," but Sgt. Mann gives them no time to get out of the way. He also shoves the man another time with one hand.
Apparently Mann was on a mission to smash some heads that March night in Arizona.
According to KGUN 9, the police issued a report which states that "the FBI is in the process of conducting a review for any civil rights violations on the actions of Sgt. Joel Mann."