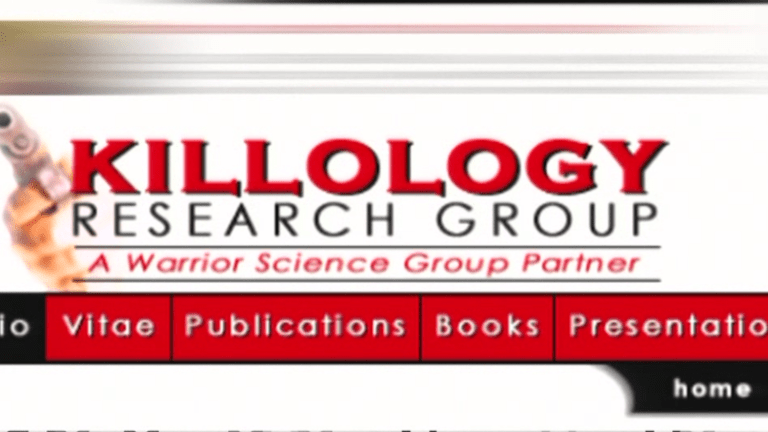 Why On Earth are Police Going to a Class Called "Killology" and Training to be "Warriors"?

Albuquerque, New Mexico - Just over a week after the City of Albuquerque signed an agreement with the Department of Justice, promising to scale back aggressive police tactics and address police brutality, the Albuquerque Police Department has found themselves in the midst of another scandal.
This week, it was revealed by local KRQE News 13 that a retired Albuquerque Police Officer was teaching a class that was seemingly designed to instruct other cops on how to be more aggressive.
The class is run and operated by retired Lt. Col. Dave Grossman, and is called "killology – the study of killing." The retired officer instructs a number of similar classes, including his most recent, "The Bulletproof Mind: Prevailing in Violent Encounters Before and After."
Grossman Refers to himself as "World's Leading Combat Authority."
In his classes, Grossman instructs the officers to be "warriors", and has even created promotional material for the classes that say "Are you prepared for battle?"
These classes were exposed earlier this month when officer Fernando Aragon promoted for one of Grossman's lessons using a city email account.
Aragon now claims that he was not sending out the email to endorse the program, but to just "make the other officers aware of it."
Police accountability activists have pointed out that these classes are a sign of the aggressive culture that exists at the APD, and police departments across the country.
"The DOJ was quite clear that we need to shift away from a mentality of viewing all citizens as enemy combatants of some sort. I think at this point of time, when reform is at the forefront of everyone's mind, we want to do whatever we can to break down the model that equates police work with war. This training clearly does that," ACLU Director Peter Simonson told KRQE News 13.
The mayor and the police chief have both refused to comment on the issue, stating that it was none of their business.