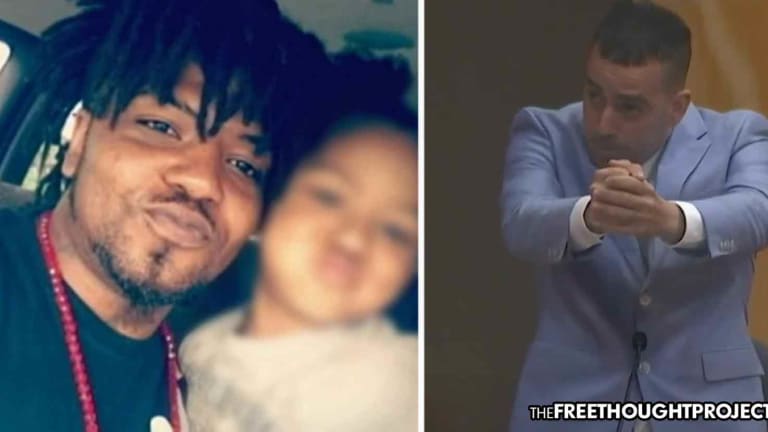 Cop Gets Off Scot Free After Killing Unarmed Passenger in a Fit of Road Rage
A Florida jury has just acquitted a serial road raging cop for shooting an unarmed man from over 50 feet away, killing him.
In 2016, a 22-year-old man was shot dead in Palm Bay, Florida, by an off-duty Brevard County Sheriff's deputy in a fit of uncontrolled road rage. Clarence Howard was not the driver of the vehicle involved in the road rage incident and was merely an innocent passenger. Nevertheless, a jury has just acquitted former Brevard County sheriff's deputy Yousef Hafza for the murder of Howard.
Hafza, a veteran cop with 11 years in law enforcement, shot Howard in an apparent case of road rage, and the jury decided to side with the cop despite the evidence against him.
Immediately after the shooting, Hafza faced no consequences and remained on the force. However, as details emerged, he was eventually charged with second degree murder for killing Howard as the unarmed man reportedly ran away from him.
It took years for the details to emerge, however, prosecutors laid out the case clearly during the trial.
According to an affidavit, the vehicle in which Howard was riding, was driven by Jose Montanez who started to turn off of a side street and onto a busier road when Hafza sped down the street and nearly hit him. Montanez said they had to brake to avoid a collision.
According to his account, which was subsequently adopted by prosecutors, Montanez followed Hafza to see why the collision almost occurred; however, Montanez maintained that Hafza "remained the lead vehicle" and that there was "never a vehicle pursuit." Montanez also said "he never tried to pass Hafza or speed ahead of him."
Hafza stopped on the St. Johns Heritage Parkway, stuck his head out of his window, and said, "what happened, motherf**ker?"
"What happened?" Montanez asked back.
Montanez and Howard got out of their car.
"What happened? We were just telling you back there when you almost hit us," Montanez said.
"Oh yeah, motherf**ker?" Hafza said in response. He then closed his window.
Montanez said he assumed Hafza was going to leave, so he started to walk back to his car.
But Hafza got out of his car. Hafza "armed himself with a pistol and began firing shots at Montanez and Howard," the affidavit reads. "Montanez immediately ran to his vehicle for cover. Montanez believed Howard was running behind him. When Montanez was behind his vehicle for cover, he then saw Howard lying on the road. Hafza fired several more rounds in Howard's direction."
Montanez and Howard were unarmed and were fleeing the officer when he opened fire on them.
Somehow Hafza's defense convinced the jury that Montanez and Howard posed a threat so he was legally justified to "stand his ground." However, the closest shell casing found near Howard's body was over 50 feet away. No unarmed person poses any type of threat whatsoever from 50 feet away — especially if they are fleeing — or have a gun pointed in their direction.
Hafza told a different story and claimed that the people 50 feet away from him were a threat and were the aggressors in the situation. He claimed Howard had his hands on his waistband and caused him to fear for his life. He claimed that despite telling Howard to stop while pointing a gun at the unarmed man, that Howard "was sprinting toward Hafza and began to skip or hop in a bladed stance while approximately 10 to 15 yards from Hafza." So, he had no other choice but to kill the man who the jury thought was so stupid he ran unarmed toward a man threatening to kill him with a gun.
"You would have to address the threat, eliminate the threat that's presented to you," Hafza testified. "Unfortunately, in this situation it meant I had to shoot Clarence Howard."
Given that the evidence against him was overwhelming, for the jury to overlook it speaks to the nature of the blue wall of propaganda and its effects on the minds of those who buy into it.
Even Hafza's ex-wife was called to the stand who testified that he was prone to outbursts on the road and had committed road rage more times than she "could count." At one point, the ex-wife said Hafza caused a crash by cutting someone off on the highway in a fit of rage.
Citizens of Palm Bay, Florida beware, a serial road raging ex-cop just learned that he can literally get away with murder.