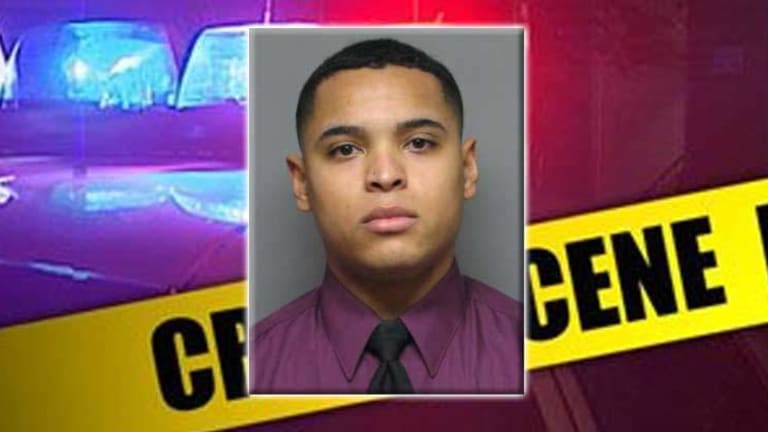 Cop Fired for Threatening to Kill a Man for Helping Someone File a Police Complaint
An officer was fired after video showed him threatening to kill an innocent man for aiding someone in a police complaint.
Wilmington, DE -- Rookie police officer Julian Michel, 26, was fired this week and charged with making terroristic threats after he was accused of threatening to kill someone.
According to the police report, on January 10th Michel first threatened to arrest an innocent man for disorderly conduct even though he was off duty at the time. The man was not guilty of any crime but was in the process of helping another person file a complaint against the police department. The details of his initial complaint are unclear, but Michel wanted to threaten him into keeping quiet.
Michel was off-duty and not in uniform at the time but did identify himself as a police officer.
At one point during the encounter, Michel told the victim "I'm going to call my boys and have them come and lock you up."
Later, when the altercation escalated, Michel told him "I'm going to kill that mother — I'm going to shoot you."
The victim said that he feared for his life and felt that Michel could draw a gun on him at any moment.
The victim's claims have been backed up by witness testimony and video evidence, and there was enough proof against him to get him fired before his trial was even over, which is unusual for police officers.
The police department has kept the video of the incident away from the eyes of the public, and they could not be reached for comment about when it will be released.
Michel has had no other complaints against him, but he has only been on the police force for a year. Unfortunately, this incident will not prevent him from finding work at other police departments.
John Vibes is an author and researcher who organizes a number of large events including the Free Your Mind Conference. He also has a publishing company where he offers a censorship free platform for both fiction and non-fiction writers. You can contact him and stay connected to his work at his Facebook page. You can purchase his books, or get your own book published at his website www.JohnVibes.com.