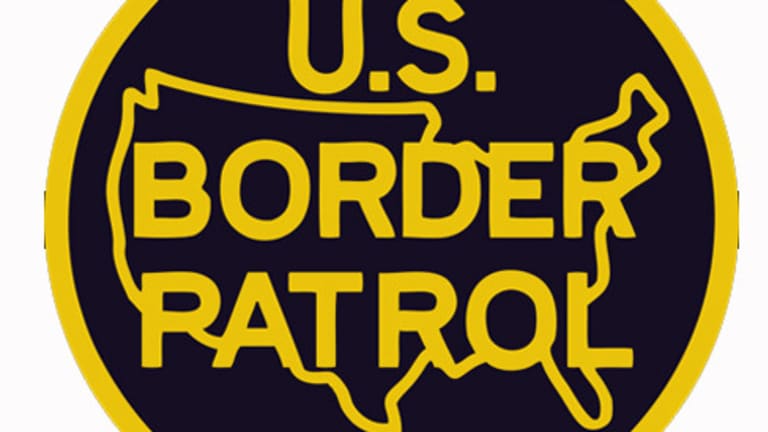 Sadistic Border Patrol Agents Cuffed Immigrants and Forced them to Eat Marijuana
Two U.S. Border Patrol agents who forced four suspected drug traffickers to eat marijuana and run aimlessly into the Arizona desert have each been sentenced to two years in federal prison.
Back in April, both Dario Castillo, 25, and Ramon Zuniga, 31, were convicted for violating the civil rights of the four Mexican men, who had entered the United States illegally. U.S. District Judge Jennifer Zipps handed down the sentence, which includes three years of probation after release.
Border Patrol had previously fired both men, though they said they were stressed and fatigued at the time of the incident, which occurred at the end of their shift. Before their sentences were given, Zuniga and Castillo read short statements expressing remorse for their behavior.
"I allowed these individuals to get the best of me that night," Zuniga said to the judge, according to Reuters. "I've regretted those actions every single day for the past five years."
The incident began in 2008, when an agent on horse patrol found a group of 20 individuals sleeping in a dry stream in the Arizona desert, a popular route for drug smugglers and those bringing illegal immigrants into the United States. When the horse patrol called for assistance, Castillo and Zuniga arrived on the scene.
The group of men dispersed immediately, but the agents were able to round up four of them, all of which remain unidentified. Border Patrol also confiscated bundles of marijuana worth $600,000 at the scene.
After removing the men's jackets and shoes – standard procedure for situations involving numerous suspects – Castillo lit a fire and began burning their clothing, according to the witness accounts heard in court. Zuniga then forced the men to eat marijuana while they were on their knees in handcuffs before casting them off into the desert night, when the temperature was at 50 F.
Castillo was convicted on four felony counts of violating civil rights, each of which holds a maximum of 10 years in prison. Zuniga faced up to one year in prison for each of his four misdemeanor counts.
According to Judge Zipps, however, both men were equally to blame in the situation and deserved the same sentence, even though they were convicted on different charges.
All of the suspected smugglers were deported after authorities declined to charge them with a crime.
Source: RT.com