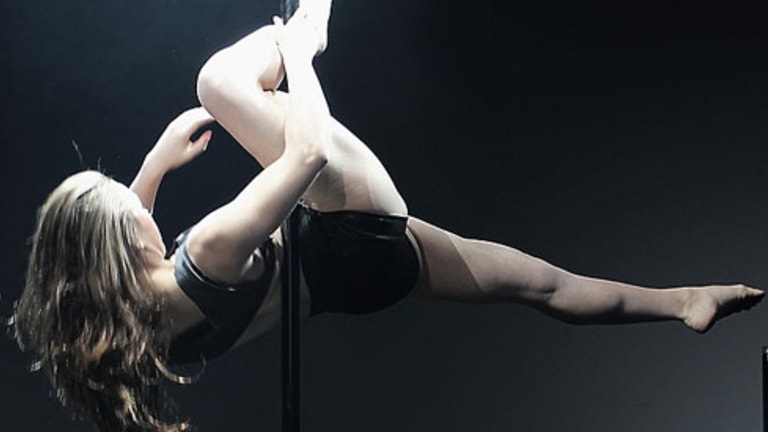 San Diego strippers sue cops for photographing them nude during 'club inspections'
"They made me feel like I was a gang member pretty much, and they wanted to document every single one of my tattoos"
July 18, 2014
The San Diego Police Department was hit with a lawsuit this week by 30 strippers who say local cops violated their rights during licensing inspections that occurred at two area establishments since 2013.
On Wednesday, attorneys for the dancers formally accused the SDPD officers of causing "emotional distress and pain" by raiding strip clubs, then conducting thorough inspections in which the women were photographed by the police in various stages of undress.
City protocols requires that establishments with nude dancing obtain a permit, and the Los Angeles Times reports that such licenses allow the police to make "regular inspections" at any time.
"The San Diego code mandates we make these inspections," police spokesman Lt. Kevin Mayer told the Times. "This is not a criminal matter, this is a regulatory matter."
But while city police say they must keep detailed records of the dancers, including information about any distinctive tattoos, attorneys for the women say officers acted inappropriately when making these inspections.
According to Reuters, an attorney for the plaintiffs said the officers' "arrogant and demeaning comments and ordered them to expose body parts to ostensibly photograph their tattoos."
"The police officers had no legitimate safety concerns, nor were the manner of the detentions commensurate with any articulable threat," remarked lawyer Dan Gilleon.
"They had certain girls just strip down to nothing," a dancer who goes by the name of Brittany Murphy told a local Fox News affiliate.
Speaking to the Times, Gilleon said officers may be allowed to photograph the employees, but went over the line by detaining them inside of strip clubs for more than an hour against their and "without probably cause."
"I didn't know whether it was a bank robbery or there was a serial killer loose the way that they had come in like that," Rich Buonantony, the manager of Cheetah's, told 10 News earlier this year after 10 officers swarmed his club "with guns and bulletproof vests" before photographing 30 "almost nude" dancers and "interrupting business for a couple of hours."
Katelynn Delorie, a dancer who witnessed that raid, explained at the time that police stormed the establishment and then "asked us for our licenses and then took down our Social Security, our information and then had us all line up in the back of the dressing rooms and take pictures."
"They made me feel like I was a gang member pretty much, and they wanted to document every single one of my tattoos," she said.
"Either the officers acted maliciously, knowing they were violating claimants' civil rights or SDPD's failure to train the officers amounted to deliberate indifference to the claimants' rights," Gilleon told the Times this week.
Plaintiffs are seeking unspecified damages to "punish and to make an example" of the city and Police Chief Shelley Zimmerman, as well as to deter others "from engaging in similar conduct," the Times reported.