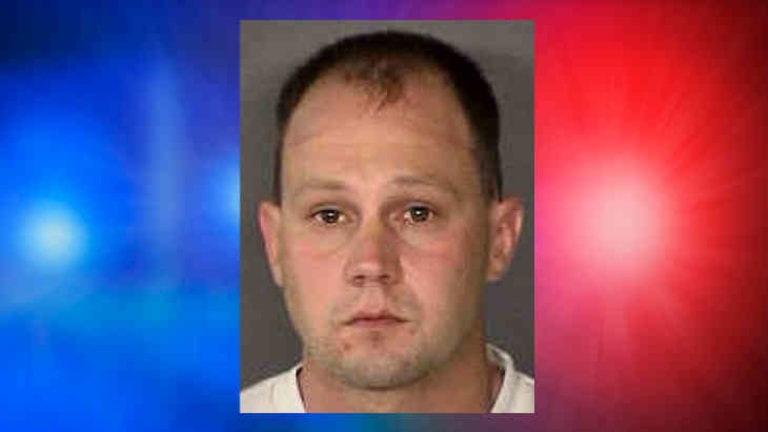 SAPD Cop Caught on His Own Dashcam Stealing Weed, Rifle, & Cash from Couple
San Antonio, TX -- A seven-year veteran of the San Antonio police department was arrested last week and charged with theft by a public servant, a third-degree felony.
Officer Konrad Chatys, 32, was responding to a disturbance call on New Year's Eve when he saw that the couple involved in the call had marijuana, a rifle, and two-thousand dollars in cash in their vehicle, according to the SAPD.
While Chatys held the couple in custody, he loaded the stolen goods into his cruiser. He then released the couple without charges apparently thinking that the couple wouldn't pursue the proper channels to retrieve their stolen property.
Chatys was wrong. On Jan. 7, the couple went to the SAPD to file a complaint and amazingly enough, Internal Affairs and SAPD Intelligence started investigations with help from the Bexar County D.A. and San Antonio F.B.I., SAPD said.
Technology implemented in the SAPD officer's car actually helped to incriminate him. He was seen on his own dashcam taking the items. Also, when his GPS data was pulled it showed that Chatys went to his personal residence, allegedly to drop off the stolen goods, before being dispatched to another call.
Chatys never reported taking the items.
On Jan. 8, a search warrant was executed at Chatys' home and he was arrested that night.
SAPD officials said Chadys could face more criminal charges and possibly termination if convicted in a court of law, according to KSAT. He is currently on administrative leave.
"Anytime something like this happens, it reflects poorly on the individual officer and, more importantly, on our organization," said San Antonio Police Chief Anthony Trevino. "But we need to bear in mind that it doesn't reflect us as a whole. We have more than 2,000 officers that go to work day and night doing a great job serving our community." 
However, the problem of corruption and negligence within the SAPD is not exactly isolated. Three of those 2,000 SAPD officers severely brutalized an innocent man as he tried to photograph his wife's new location for her medical practice.
When KENS 5 news interviewed then SAPD police chief William McManus, he stated that "Clearly it was a case of mistaken identity. From the report that I've read, from the photo that I saw and from your description, I've not seen anything at this point that would indicate to me that anything out of order happened."
Last month the Free Thought Project brought you the story of SAPD officer Serena Botello whose GPS was also used to show her negligence, exposing the fact that she had refused to do her job, not once, not 5 times, not 15 times, but 23 times in just a two-month period.
One of these 23 incidents was even caught on Botello's dashcam as well. She was seen driving away from a shooting in which she could have possibly saved the victim's life.
Also last month, a former SAPD officer was sentenced to 18 months in jail for gruesomely stabbing and shooting his family's dog.
In July of last year, it was the SAPD who brutally beat a 16-year-old boy because they smelled marijuana.
Also in 2014, it was 2 SAPD officers who brutally beat a 70-year-old man because they thought he was drunk. He was actually having a diabetic attack.
But sure, these and the many others, are probably all just isolated incidents.