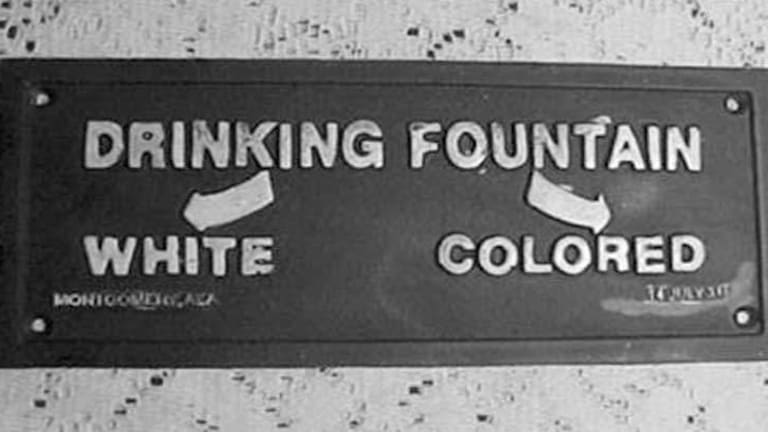 School Teacher Fired After Calling For Blacks to Be Segregated In Wake Of Pool Party Brutality
A school teacher in Texas was fired after making a racially charged facebook post in favor of segregation.
Lubbock, Tx -- Waves continue to ripple through the country after a hugely controversial case of police brutality in McKinney, Texas last week. As we previously reported, racial tensions caused a pool party to turn chaotic after it had grown larger than expected, causing residents to call the police.
Rather than attempt to de-escalate the situation, one officer reacted as if he was dropped into the middle of a game of Call of Duty. As soon as he arrived, he began barking orders, manhandling young women and pulling his gun on two frightened boys. And let's not forget that amazingly unnecessary barrel roll. That officer, Eric Casebolt, has since resigned.
The entire scene was so outlandish and alarming that it has been the topic of debate online for almost a week now. Even some of the most staunch supporters of police are outraged at the behavior of one police officer. Behavior that 11 other police officers could not, or would not, stop. There are also very outspoken supporters of Officer Rambo. One North Miami teacher was fired after commenting on a Miami Herald post "He did nothing wrong. He was afraid for his life. I commend him for his actions."
One school teacher, in particular, took to Facebook with her incredibly alarming opinion, and it cost her her job.
Karen Fitzgibbons, an elementary teacher in the Frenship Independent School District, was fired after she posted to Facebook blaming blacks for not only that situation, but racial tensions in general, stating:
"I'm just going to just go ahead and say it...the blacks are the ones causing the problems and this 'racial tension. I guess that's what happens when you flunk out of school and have no education. I'm sure their parents are just as guilty for not knowing what their kids were doing; or knew and didn't care. I'm almost to the point of wanting them all segregated on one side of town so they can hurt each other and leave the innocent people alone. Maybe the 50s and 60s were really on to [sic] something. Now, let the bashing of my true and honest opinion begin...GO! #imnotracist #imsickofthemcausingtrouble #itwasagatedcommunity"
School district officials released a statement, saying:
"Frenship ISD is deeply disappointed in the thoughtlessness conveyed by this employee's post. We find these statements to be extremely offensive, insensitive, and disrespectful to our Frenship community and citizens everywhere. These comments in no way represent the educational environment we have created for our students.

We hold our employees responsible for their public conduct even when they are not on active duty as district employees. Employees are held to the same professional standards in their public use of electronic media as they are for any other public conduct. This recent conduct was unacceptable."
According to the Lubbock-Avalanche Journal, Fitzgibbons says the post "was not directed at any one person or group" and that she "apologized to the appropriate people." She went on to state, "It was not an educational post; it was a personal experience post."
Maybe she didn't mean it to be educational, but I'm sure many people learned, if they haven't yet, that racism is alive and well.