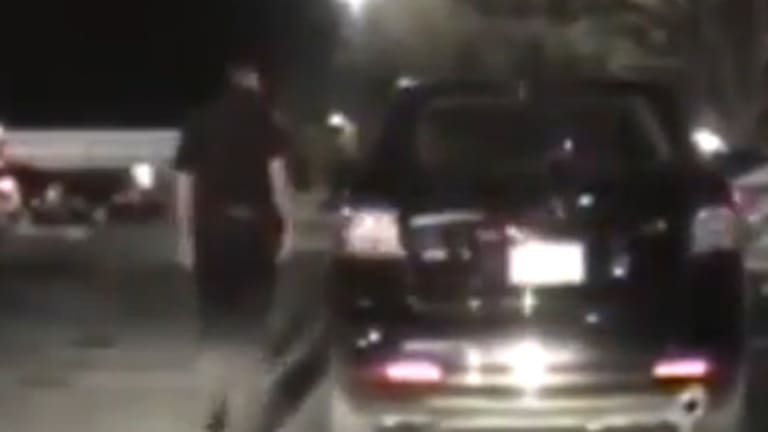 Scumbag Cop Uses Badge to Solicit Phone Numbers and Private Info From Unsuspecting Women
March 15, 2014
Do you feel like a loser? Are you lonely, depressed, and can't find a girlfriend? Become a police officer today! You'll be granted a mythical authority that you can use for personal gain.
You can use and abuse your costume to bend the public to your demands. Need a date Friday night, look for attractive people and detain them until they give you their phone number or other private information! It's as easy as pie!
Apparently that's the police ad that Officer Rey Munoz thought he saw when he became an "officer of the law."
According to WESH out of Melbourne, FL, Munoz has been forced to resign after an investigation showed he was using his magical costume and badge to approach women in parking lots, while on duty and ask for their number.
A memo from a police department lieutenant says Officer Rey Munoz approached several women in the parking lot of LA Fitness on Feb. 19. Police reviewed Munoz's onboard video and saw him speaking with three different women. One of the women described it later to police as a "creepy" encounter.
A written statement by one of the women said Munoz asked her age.
"He said he wanted to know because I was beautiful. He then asked for my phone number. I told him I was spoken for," she said.
The memo says Munoz was warned about such behavior after doing the same thing at a Walmart parking lot in December where, according to the memo, Munoz had approached the niece of a police sergeant and asked for her phone number.
"There's no place for it here at the Melbourne Police Department," said Sgt. Sheridan Shelley, with Melbourne police.
Munoz had not even been on the force for a year before becoming a power-tripping perv in costume.
Had Munoz been on the force longer than a year, and not been on probationary entry status, this likely would have been swept under the rug.