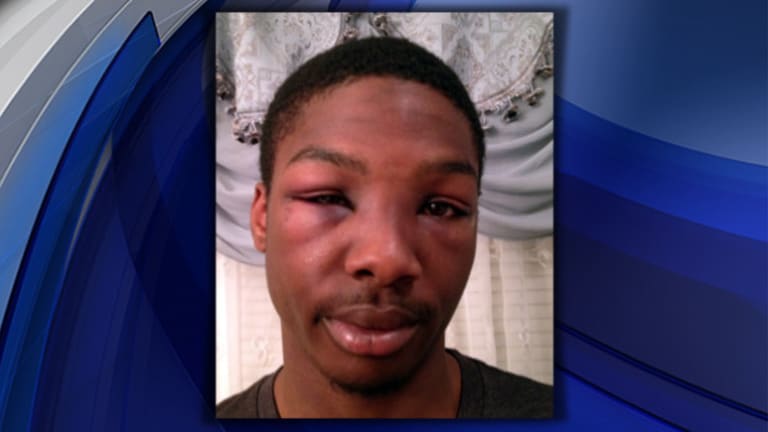 Security Camera Footage Shows Horrednous Unprovoked Attack on Man
May 7, 2014
Kyle Howell was pulled over by two Nassau police officers who apparently had it out for the 20 year old.

Police arrested Kyle Howell after an April 25 traffic stop in Westbury and charged him with crimes including assaulting the officers, tampering with physical evidence and resisting arrest, court records show.
However, these officers apparently did not know that they were being filmed by security cameras at a nearby store.
Prosecutors have since launched an investigation after the footage has surfaced that contradicts the charges made by the two officers.
The two officers claimed that Howell was trying to chew and swallow marijuana and that he initiated violence against them.
"I remember getting a knee to my face and after that, I don't really remember much. I was hit in the head so many times," Howell told CBS New York. "They were telling me to spit something out of my mouth."
He said that he was only chewing gum and had no drugs.
Howell said he didn't put up a fight but suffered a broken nose, bone fractures near both eyes and facial nerve damage.
According to Newsday.com, After Howell's release on $10,000 bond following a hospital arraignment, he and his father got a video from a store security camera that captured his police encounter, according to his family. Howell said he also started recording on his cellphone before the officers came up to his car. He said police began beating him after one officer took away his phone. Howell said the same officer had warned him during a January traffic stop not to record him again.
"He said 'The next time you record me I will use physical force to stop you,' " Howell said.
A lawyer for Howell filed a legal claim against the county Monday seeking unspecified damages.
Court records identified one officer as Vincent Logiudice and gave the other officer's last name as Gomez. County records listed his first name as Basil.
Records show Logiudice joined the police force in 2007 and earns $145,900 a year, and Gomez joined the department in 2005 and earns an annual salary of $160,867.
Quite an insane amount of money for a couple of guys shaking down kids for pot. And we wonder why these people fight so hard to maintain the war on drugs.