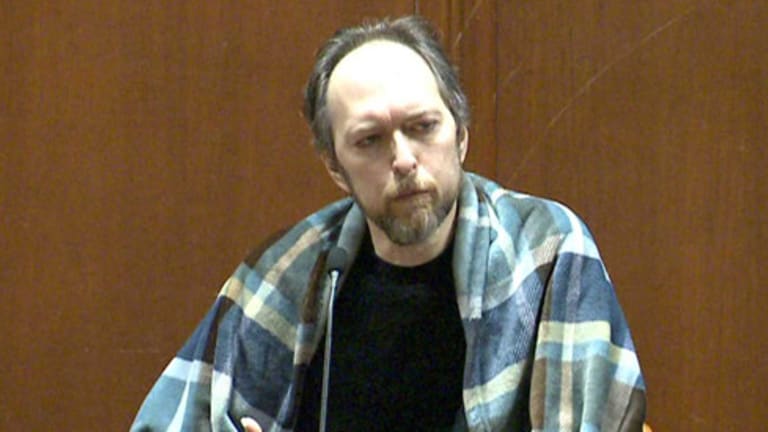 Those Who Would Sentence this Terminally Ill Man to Prison are the Real Criminals
The Free Thought Project
Matt Agorist
July 11, 2014
Benton Mackenzie has terminal stage four cancer.
To treat the horrible pain that comes along with his terminal cancer, Mackenzie was growing marijuana plants to harvest cannabis oil.
Since our wonderful and caring overlords have deemed this part of nature illegal, Benton and Loretta Mackenzie and their son, Cody, were arrested for growing it.
On Tuesday, Benton Mackenzie admitted the plants were his and he was found guilty of manufacturing marijuana, conspiracy, violation of the drug tax stamp and possession of drug paraphenila.
Even though Mackenzie used the drug to treat his pain, Judge Henry Latham ruled earlier that he could not use that as a defense at trial, and was not to mention his condition on the witness stand. Latham re-stated the position Tuesday, July 8.
"He may testify to anything he desires to, but he may not comment on his condition. It is not relevant to the facts of this case, and he may not testify to the medical use of marijuana," Judge Latham said.
The fact that Mackenzie grew these plants to treat his CANCER, and was arrested for growing these plants to treat his CANCER is somehow 'not relevant' to this judge?
Or, perhaps it is entirely relevant. Perhaps Judge Latham knew that if people saw a dying man being threatened with prison for trying to self medicate, that the jury would sympathize with him and nullify the charges.
Perhaps the entire reason the jury was not allowed to hear the 'why' of the Mackenzies' marijuana cultivation, is that it would have made the state look like the evil tyrants that they are.
Those that would throw a man in prison for growing a plant are the real criminals; especially a terminally ill man who was trying to make his last few days on this planet a little less painful.
Shame on you Quad cities justice system.
Mackenzie is currently in hospice care. He also faces mandatory prison time for the conviction. Sentencing was reportedly set for August 28, 2014 at 2:30 p.m.
Ironically, an Iowa law took effect July 1, 2014, which allows cannabis oil for treatment of epileptic seizures only.