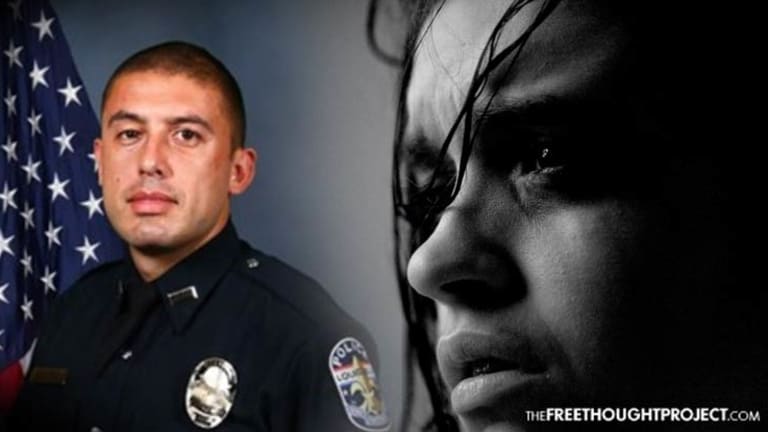 Serial Rapist With Multiple Victims Discovered to be a Cop—Who Struck While On-Duty
An alleged serial rapist is a member of the Louisville Metropolitan Police Department. To date, four women have come forward claiming he raped them.
Lousiville, KY – A Councilman in Louisville is now calling for a third party to investigate rape allegations against one of Louisville's finest after four women have come forward alleging he raped them.
The man in question is Louisville Metro Police Officer Pablo Cano. The first complaint was made public 12 days ago when it was revealed that a woman filed a report in June claiming she had been raped by Cano twice.
The woman claimed she first met Cano at a city park, and then he showed up at her house weeks later and raped her. After the rape, he came back the next day and did it again. He was allegedly in uniform the first time, and then in plain clothes the next day when he came to rape her again, but had a gun at the time of the crime.
She filed a lawsuit against Cano and the Police Department. Her lawyer, Shannon Fauver, also represents a second woman, who came forward eight days ago accusing the highly decorated officer of raping and sexually molesting her in December 2016. The LMPD responded by placing Cano on paid administrative leave pending the outcome of the investigation.
A third woman came forward four days ago and said she, too, was raped by Cano. She is not being represented by Fauver, who said she's not at all surprised, and suggested Cano is a serial rapist. "I will say that I'm not surprised. When someone is a rapist, there will be more victims," Fauver said.
Then two days ago, a fourth woman came forward. Louisville Councilman David James said he was shocked by the scandal. "I was actually in shock," James admitted. "It's another black eye for the police officers."
As a retired police officer, Councilman James said he believes cases like Cano's should not be handled internally. As The Free Thought Project has reported on numerous occasions, there is a conflict of interest when police departments investigate one of their own who has been accused of a crime.
While this is an opportunity for the department to stand up for justice and against criminal activity and arrest one of their own, there is also a chance that the department will quietly make the charges go away. Often times, officers are charged with lesser crimes, allowing for a jury to find them not guilty. They then resume their careers as abusive law enforcement officers and are ultimately not held accountable for their actions.
"With the sexual offenses it might be a good idea to have either the attorney general's office or the Kentucky State Police handle those investigations," James said. Only then, presumably, will justice have a chance to take place for the now four women accused of being raped.
"Who do you call when a police officer assaults you? Do you trust another officer to take care of it?" Fauver questioned. She said she is also concerned there are more victims out there who have yet to come forward. "If someone has raped someone...they're going to have done it again," she said.
While newspapers stop short of calling for victims to come forward, we at TFTP will not. If you or someone you know has been raped by Pablo Cano, call the Public Integrity Office of the Louisville Metro Police Department. Then call the Kentucky State Police. It is time for people to become vigilant in order to rid society of rapists—especially those wearing badges.