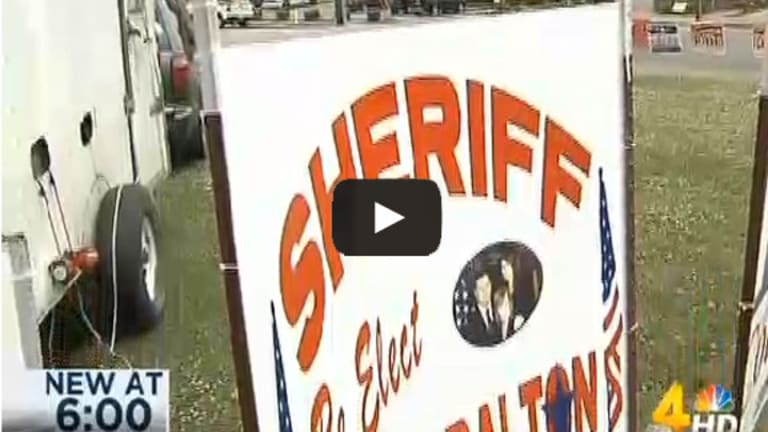 Sheriff Calls Homeland Security on Man Requesting Public Records
June 5, 2014
Alex Friedmann is the editor of a monthly magazine that reports on criminal justice issues and prison and jail-related civil litigation, Prison Legal News.
Friedmann was conducting an investigation into complaints coming out of Marshall County Jail in Tennessee. When he went to the Middle Tennessee Sheriff's office to request public records about these incidents, he was denied, and instead received a visit from the Sheriff.
Friedmann is now suing Sheriff Dalton for refusing to release public records of alleged questionable practices in the prison system.
"It included policies regarding medical care for inmates, the contract with the jail to provide phone calls to inmates, the grievance procedure process for inmates who complain," Friedmann said.
According to WSMV News, not only did the sheriff's office deny him those requests, but Dalton admitted on the witness stand to ordering background checks on Friedmann, calling the Department of Homeland Security and even going to Friedmann's house.
"I think that's very alarming and very disturbing that a law enforcement officer can do a background check, and in this case actually drove in to check my residence in person just because I filed a public records request with his agency," Friedmann said.
Those are all things, Dalton's attorney says, were done to protect the jail.
How exactly were they trying to protect the jail by stifling public inquiry and violating a man's rights?
A local bail bondsman, Mike Farrar was also denied jail records. However, Farrar says this case goes much deeper than just jail records.
He says its about keeping under wraps the mistreatment of prisoners in the Marshar County jail.
"They feed them here just twice a day instead of three meals. They eat at 6 o'clock in the morning and 6 o'clock in the evening only. But they sell commissary here that the sheriff's department gets commission off of," Farrar said.
The judge involved in the suit has taken the decision under advisement and will be releasing a verdict in a formal written opinion in a few days.
The official complaint can be viewed here.
Unfortunately this type of abuse of power is commonplace within all levels of government.
There are examples of everything from low level officers abusing the system plotting to kidnap and eat women to NSA agents spying on ex-lovers. 
The corruption, abuse of power, harassment, brutality and murder are merely symptoms of the much larger problem, the state itself.