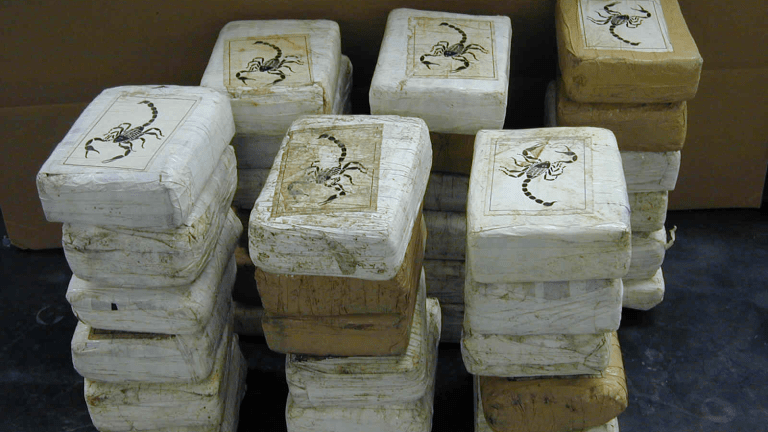 Sheriff's Deputy Acted as Protection for Cocaine Smuggler
Another "bad apple" was caught using his magical police authority to provide protection to drug smugglers, to prevent them from being detained if they happened to be stopped.
According to Poststar.com, a veteran Saratoga County sheriff's deputy was arrested Friday on federal charges that accuse him of transporting a drug dealer and a delivery of what the deputy believed to be cocaine in exchange for money, court records.
Charles E. Fuller, 46, of Corinth, was charged with attempting to aid and abet the possession with intent to distribute 500 grams or more of cocaine, a federal felony, according to federal prosecutors.
Fuller is president of the Saratoga County Sheriff's Police Benevolent Association, the union that represents sheriff's deputies in the county.
Federal court records show Fuller was ensnared in an FBI sting in recent weeks in which an FBI informant posing as a cocaine dealer paid him $5,000 to drive him from Albany County to Queensbury to deliver what was purported to be cocaine while off duty earlier this month. Fuller served to protect the dealer in case the vehicle was pulled over.
This type of corruption should come as no surprise as the federal government just admitted to aiding Mexican drug cartels in smuggling their cocaine into the US.
The war on drugs is notorious for turning positions of authority into outlets for sociopathic expression. The solution? End the war on drugs now; stop driving the control of an industry into criminal sects of law enforcement and black markets.
Saratoga County Sheriff Michael Zurlo issued a statement as part of a U.S. Attorney's Office press release that read:
"The allegations against Fuller are an affront to and undermine the integrity of the hardworking men and women of the Saratoga County Sheriff's Office. We will not tolerate corruption among our ranks. Our promise to the people of Saratoga County is that we will continue to work diligently to ensure that every member of this office deserves the respect and trust of our community," Zurlo said.
Fuller was arraigned Friday in U.S. District Court and sent to Albany County Jail pending a Monday arraignment.
The charges are punishable by up to 40 years in federal prison.