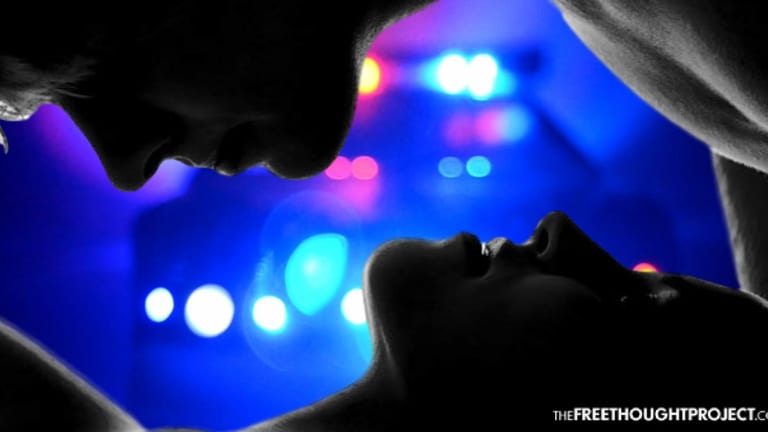 Killer Cops Keep Jobs While Cops in South Carolina Fired for Having Sex With Each Other
Six York County Sheriff's Department officers were found to have engaged in sex while on duty. Unlike most killer cops, all of them were disciplined.
York County, SC – The York County Sheriff's Department has disciplined six of its deputies following the discovery of a rampant on-the-job sex scandal. Two of the six officers have been fired, and four were formally punished in a scandal that has rocked not only the department but the tight-knit South Carolina community. However, this ostensible scandal raises a far more grave point than the simple act of officers having sex.
The intercourse reportedly took place while the officers were on duty, and it dates as far back as 2003. The scandal was made public after WBTV, the local CBS affiliate, filed a Freedom of Information Act request, which led to the release of documents that revealed: "investigators discovered that one female deputy had sex with five different male deputies at various times while on duty."
The sexual encounters date from 2003 to 2017. The two officers fired were Sgt. Jennifer Forsythe and Deputy Daniel Hamrick. The police department dismissed them after they admitted to engaging in sexual activity while on-duty from 2012 up until this year.
The sex scandal included a captain, a lieutenant and two other sergeants. The report noted that Lt. Brian Boling was demoted to Master Deputy II. A report from the Charlotte Observer described Forsythe's relationship with Boling:
"Forsythe told investigators she had sexual encounters with Boling multiple times in 2007, including one encounter on duty. Boling told investigators that the two had other sexual encounters while away for professional training."
Capt. Carson Neely, also named in the sex scandal, was suspended without pay after Forsythe revealed to investigators she had sex with him from 2003-07, often while on-duty as well.
Sgt. Wayne Richardson and Sgt. Buddy Brown were both suspended for two weeks without pay after Forsythe revealed they, too, had engaged in sexual activity with her while on duty.
The scandal was brought to light after an anonymous individual reported the inappropriate activity taking place on the sheriff's department.
In a statement Sheriff Kevin Tolson explained the actions taken by the department:
"The results of this investigation are very troubling and cast a dark cloud over the York County Sheriff's Office and its reputation as a professional organization…The actions of these officers have undermined the public's confidence in our organization and required swift and serious action…The harshest discipline was dispensed to those who violated policy and public trust while I have been Sheriff…I showed leniency to those Deputies whose conduct occurred years, even more than a decade ago, but make no mistake, this conduct will not be tolerated in this agency on my watch."
However, this scandal does raise questions about how it would have been handled if it had occurred in a work environment that was not a police department. While such deeds may be the story-lines of seedy movies, in reality, cops can kill people and keep their jobs. Why is sex such a big deal?
Throwing caution to the wind, officers often engage in misbehavior, which includes everything from violating citizens' civil rights to shooting and killing unarmed citizens—the majority are cleared of all wrongdoing, and end up keeping their jobs.
While the actions of these officers were certainly derelict, the fact that cops can kidnap, rape, beat, and kill people while on the job and face no consequences is a far more grave issue than simply having sex. What this illustrates is police departments — as well as society, in general — are okay with violence, but not embarrassing situations in which their officers make love to each other.
Had one of the officers been raping his coworkers, perhaps then, no one would've been fired.
We live in a world where we have to hide to make love, while violence is practiced in broad daylight. – John Lennon