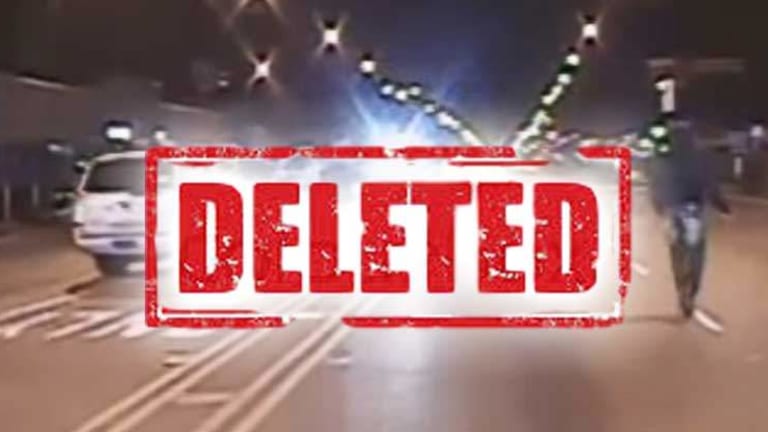 Shocking Report Shows Most Chicago PD Dashcams are Being "Intentionally Sabotaged"
The CPD has a killing problem and they are making sure not to record it.
The Chicago Police Department has come under scrutiny over questionable malfunction of surveillance equipment meant to hold officers accountable for actions in the line of duty. A new report indicates dashcams in certain squad cars failed to capture audio for reasons spanning from maintenance issues to "intentional destruction."
A review of 1,800 Chicago PD maintenance logs by DNAinfo suggests that several dashcam systems failed to capture audio because batteries had been pulled out, microphones were stuffed in glove compartment boxes, and antennas were busted or went missing.
Last month, Chicago PD officials blamed audio missing from 80 percent of dashcam footage on human error and "internal destruction."
One of the dashcam systems analyzed in the report was the one inside the car driven by Jason Van Dyke on the night he fatally shot Laquan McDonald, whom he had been pursuing after receiving reports of a man armed with a knife in the street.
That night, the dashcam in squad car No. 6412 caught no audio before it was put under wraps by the police department as evidence in the internal investigation that ignited. The viral video capturing McDonald's death was recorded by another dashcam at the scene. It too recorded no audio.
According to maintenance records, squad car No. 6412 underwent two dashcam repairs with each being completed months after an issue was reported.
On June 17, 2014, police technicians recorded fixing a dashcam wiring malfunction about three months after it was reported. A day later, the dashcam system again was reported broken. On
October 8, 2014, technicians reported fixing the system which had suffered "intentional damage."
The shooting occurred 12 days later.
Four other dashcams at the scene failed to catch audio. Only two captured video.
Following a review of 10 videos downloaded from the dashcam on squad car No. 6412, police records dated Nov. 21, 2014, state it was "apparent … that personnel have failed to sync the MICs [sic]."