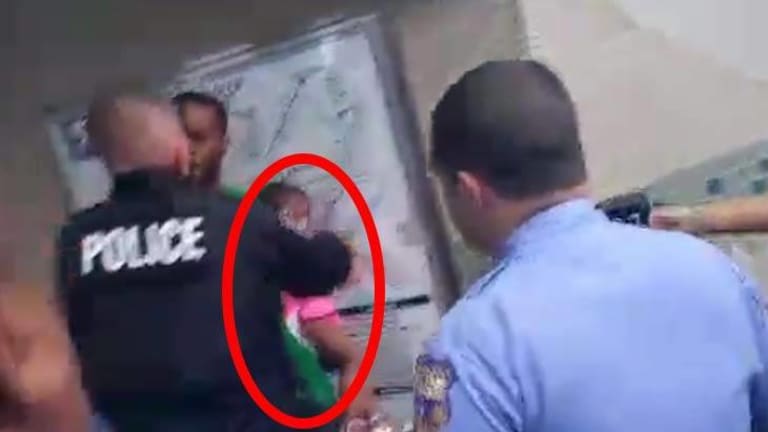 Shocking Video Allegedly Shows Police Arrest Man for Not Paying the Fare for His 4-yo Daughter
A disturbing video was uploaded to Facebook that shows SEPTA police arresting a man for the alleged offense of paying for himself, but not his young daughter.
Philadelphia, PA -- A dramatic and disturbing video was uploaded to Facebook Thursday night that shows SEPTA police arresting a man at the Huntington station.
According to the person who took the video, the alleged reason for the arrest was that the father paid the fare for himself, but did not pay the fare for his 4-year-old daughter. However, children 4 and under are allowed to ride SEPTA for free with a paying adult.
According to the post on Facebook, the man walked through after paying his fare, but had his daughter on his shoulders. Shortly after he is surrounded by a swarm of police.
During this shocking arrest, the man can be see holding his young daughter as she is likely reacting in horror to this chaotic scene.
Below is the terrifying video.
Jerri Williams, a spokeswoman for SEPTA said Friday that the transit agency is investigating. It is reviewing incident reports and pulling video to determine exactly what happened.
Williams said she doubts police were called to the scene because the man failed to pay a fare for his child. Children under 4-years-old ride SEPTA for free, and the child appears to be less than four years old.
If the man did in fact commit some other crime besides fare evasion, anything short of kidnapping the young girl he was holding, police should not have confronted him in this manner. He was not resisting, he was not running. He was holding his daughter.