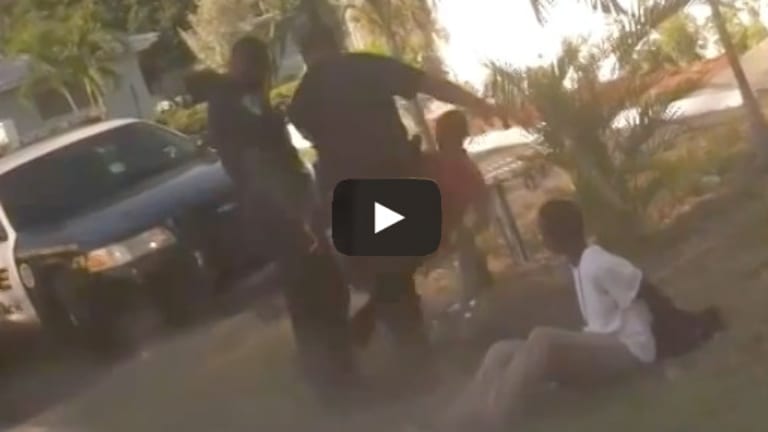 Shocking Video Taken By School Kid, Shows Cops Beating Up on a 6th Grader
May 13, 2014
Two particularly disturbing videos have surfaced on youtube of Boynton Beach Police allegedly brutalizing a young boy.
The first video, uploaded on the 11th of May, shows 3 officers surround two young boys being arrested. One of the officers places a tiny 80 pound boy in a choke hold and then shoves his head down, all the while he's in handcuffs.

The second video shows one cop walk right up to the small child, who is in handcuffs, and kick his legs out from underneath him.
The Boynton Beach Police Department has yet to issue a statement regarding these two videos.