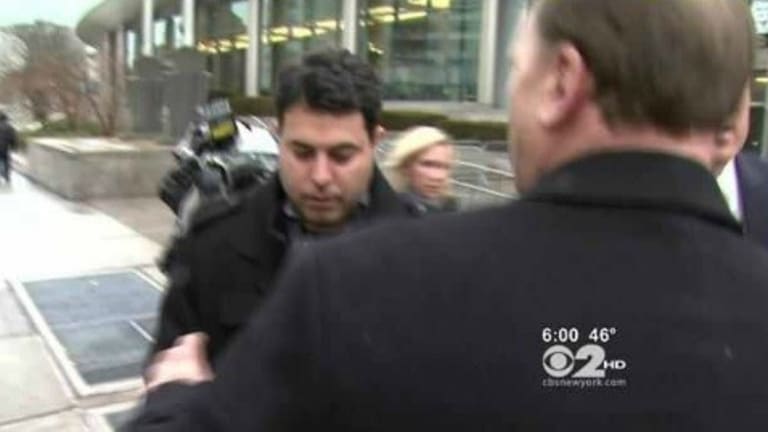 Sick NYPD Cop Charged With Conspiring To Molest 1 Year Old Child
New York City, NY -- NYPD Sgt. Alberto Randazzo was arrested last year for multiple sex crimes against a small child.
This week, Randazzo was indicted for conspiring with the mother of a 1-year-old, to molest her baby. New details were released in the court documents, showing the disturbing details of the incident.
The child's mother, Keira Norton, was also indicted this week, both of them face up to 15 years in prison if convicted.
The evidence against them includes at least 11 Skype video files, where officer Randazzo instructed the woman to carry out various sexual acts with her small child.
After Randazzo was initially arrested for these charges, the 38-year-old police officer was caught by the federal agents just months later for downloading child pornography. At the time he was free on bail from the charges relating to the molestation.
After his computers were seized, Randazzo allegedly admitted to federal agents that he had downloaded the files, but he has not admitted to the accusations of molestation.
The videos were reportedly made in 2010 while Norton was living in Colorado and Randazzo was still in New York. The two were allegedly involved in an online, long-distance relationship where they had sexual communications over Skype on multiple occasions.
According to Anthony DiFiore, Randazzo's lawyer, the NYPD sergeant pleaded not guilty, but the attorney declined to comment any further on the case.
Randazzo has been suspended from the NYPD without pay, and he is currently being held at the Metropolitan Detention Center, because the judge said that he is a danger to the community.
The following clip from CBS New York was broadcast just after the initial arrest in January of 2013.
John Vibes is an author, researcher and investigative journalist who takes a special interest in the counter culture and the drug war. In addition to his writing and activist work he is also the owner of a successful music promotion company. In 2013, he became one of the organizers of the Free Your Mind Conference, which features top caliber speakers and whistle-blowers from all over the world. You can contact him and stay connected to his work at his Facebook page. You can find his 65 chapter Book entitled "Alchemy of the Timeless Renaissance" at bookpatch.com.