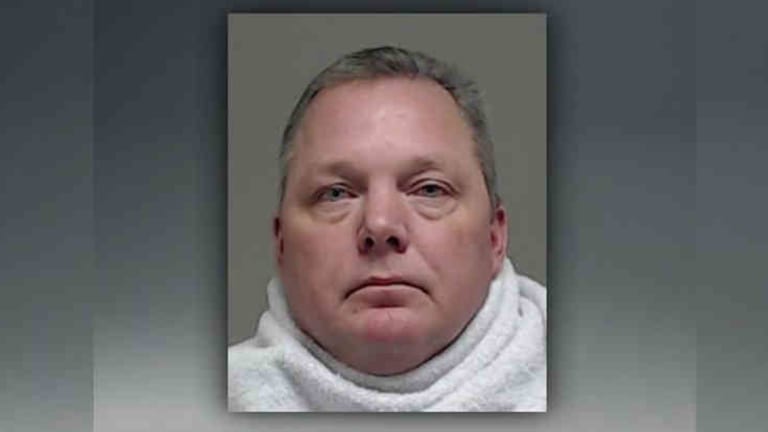 Sicko Cop Can't Get Enough. While Out On Bond for Indecency, He's Arrested Again, for Child Porn
Plano, TX -- A Plano police officer has been arrested twice in a three week period for indecency with a child and for possession of child pornography.
Jail records indicate that 44-year-old Richard Bradford was arrested on December 23, 2014. He was charged with indecency with a child and transferred to the Collin County Jail.
His bail was set at $50,000 and sometime after the 23rd he posted it.
On January 8, 2015, he was arrested again. This time around, he was charged with possession of child pornography. Despite being an obvious repeat offender and a risk to the public, he was granted bail, again.
His bond was set at $25,000 for the second offense, which he posted later that day.
According to WFAA, Plano police say the department is conducting its own internal investigation, and that the Collin County Sheriff's Office will be handling the criminal investigation.
Bradford is on administrative leave pending the outcome of the investigations.
Sexual misconduct is the second highest of all complaints nationwide against police officers, representing 9.3 percent in 2010, according to a study by the Cato Institute's National Police Misconduct Reporting Project.
In 2010, 354 of the 618 complaints involved non-consensual sexual acts, and over half of those involved where minors.
Last October we reported on an officer in charge of a rape case who is accused of stalking and sexually harassing the victim.
In September, Oklahoma made headlines with three serial rapists, in 3 weeks, all officers, as well as one police chief molesting children.
Also, last October an 'Officer of the Month' brutally raped a young woman on the hood of his car, at gunpoint. 
Last July, a former New York Police Department officer convicted of planning to kidnap and rape women before killing and eating them was set to go free after a federal judge overturned his conviction.
Or how about the police officer that was found guilty of raping a girl with a pencil; she was 5!
As a matter of fact, last year we reported that 40 cops racked up dozens of charges of child rape and sexual abuse, in an arbitrary 30 day period.