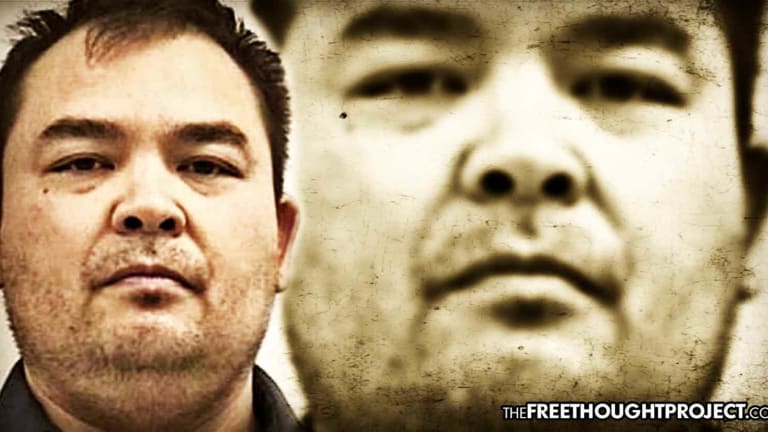 Sicko Cop Sexually Assaulted a Young Boy to Make Child Porn and He Will NOT Go to Jail
A former police officer avoided jail time and was instead given probation after he pleaded guilty to sexually exploiting a child.
45-year-old Donald Fair, a former El Paso County Sheriff's deputy, is avoiding jail time after pleading guilty to sexually exploiting a young boy by creating child pornography and sharing it on the internet. Fair struck a deal with prosecutors where he will receive 10 years of probation and be put on the sex offender registry.
According to CBS, the Colorado Springs Police Department Internet Crimes Against Children unit was contacted by the Department of Homeland Security in August 2017, regarding a tip they received about possible child exploitation happening in the area. Interpol reportedly matched Fair's IP address with that of a child pornography distributor.
Fair reportedly took explicit images of a young boy and posted them on a dark-web pedophilia site with the caption "If this interests you, email me back ... and we can talk."
After his arrest, The El Paso County Sheriff's Department made the following statement:
On Thursday, August 31, 2017, the El Paso County Sheriff's Office was notified that former Deputy Donald Fair was arrested. Mr. Fair was first hired by the Sheriff's Office in June 2005, he resigned in July 2010. He was then rehired in October 2013 and worked in patrol until he resigned on July 21, 2017.

The Sheriff's Office is working in cooperation with the Colorado Springs Police Department and the 4th Judicial District Attorney's Office to provide them any information or assistance that may be relevant to their investigation. In as much as this is an active investigation, we will not be making any further comments or releases regarding this case.
Fair ultimately pleaded guilty to one count of sexual assault on a child by a person in a position of trust. However, in the state of Colorado, there is surprisingly no mandatory minimum sentence for this type of crime, which allowed Fair to avoid jail time. For such a serious crime, Fair received a slap on the wrist, getting off with 10 years of probation.
District Attorney George Brauchler, the prosecutor who cut the deal, did not seem extremely motivated to put Fair in jail.
"This outcome is the best we could hope for in this case under current Colorado law. A young innocent child is not further traumatized by testifying and being cross-examined during a trial, and the perpetrator is monitored and given therapy to keep the community safe… For this case, for this moment, for these facts, this is justice," Brauchler said.
Chief Deputy District Attorney Christopher Gallo also did not seem very upset with the outcome of the case.
"This defendant will stand convicted of sexually assaulting a child. If this case went to trial, I would have had to make a very young child testify. The damage that would have inflicted would have been severe to that child. Now that child won't have to testify, and we've taken our best measure that this offender will be in a safe and supervised situation for this community, indefinitely," Gallo said.
El Paso County District Judge David Gilbert told the court that, "There is nothing more depraved, nothing more upsetting to the community. This is one of the lowest most shameful things that I can imagine."
Why do sex offenders continue to walk free when nonviolent drug offenders like Ross Ulbricht are condemned to live their entire lives behind bars?